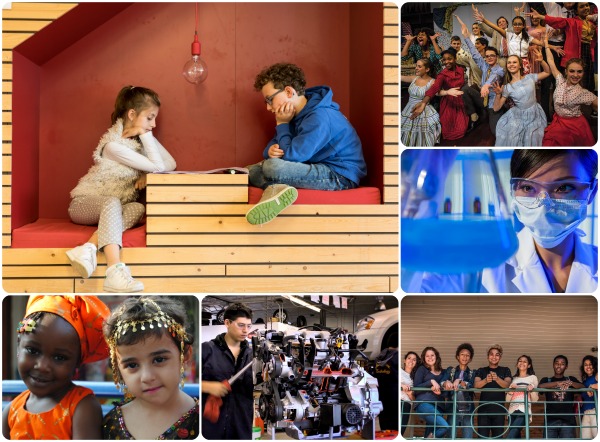 We are an international education organization motivating our teachers and students with a passion for learning and the drive to make the world a more peaceful place. Students aged 3-19 take part in a collaborative learning experience with inspiring teachers around the world in our four Primary Years (PYP), Middle Years (MYP), Diploma (DP) and Career-related (CP) programmes.
We are more than our educational programmes and certificates – at our heart we are motivated by a mission to create a better world.
Here on our IB blog, we are delighted to give our international community a voice. We share opinions, stories, hot topics, and innovative developments in international education from educators, students and other inspiring people — from inside and outside the IB community — that demonstrate how our mission comes to life.
The views and opinions expressed here represent the author's own and do not necessarily reflect the views of the
Do you have a story you would like to share with us?
Here are some guidelines and tips we commonly share with the authors of our posts:
Aim for 500 words for the main text of your blog post
Provide photos (300dpi minimum), illustrations and videos to accompany and elaborate on your text. Please provide the relevant permissions to use the images (we can provide consent forms).
Your text may be edited by our staff, with your consultation and approval
Your text may be translated by us into French, Spanish and occasionally other languages
Your text and photographs may be shared via our social media channels, our newsletters and on our website
We can be contacted via communications@ibo.org if you have any questions.
For information about the IB, please contact IB Answers or visit our website.