By Kim Bliss.
Kim reflects upon his time as a Global Action Team (GAT) leader at the 2015 IB World Student Conference (IBWSC) in New York.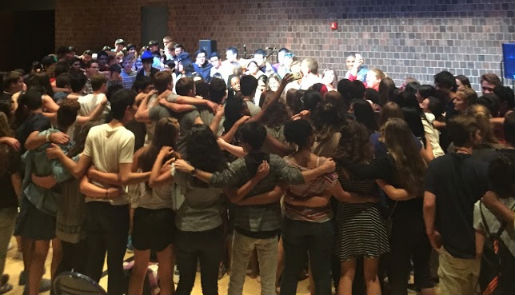 At the start of every new school year, I revisit the IB mission statement. It's a nice reminder of the broader international organization of which we are a part, and the larger social purpose of our chosen work as IB educators. Although the mission hums along happily in the back of our schools and curriculums, it is rare that we have the time in our busy lives as teachers to really reflect upon its meaning, or contemplate the many ways in which it manifests itself within our individual disciplines.
On return from my experience as a GAT leader for 20 fabulous IB students from across the globe, the IB's mission is on my mind more than usual. After all, it is one thing to state that your organization supports and advocates intercultural understanding and respect; it's an entirely different thing to try and imbue those beliefs in teenagers who tend to view the world through reflexively myopic lenses. I find that IB students in my classes often respect the idea that we should care as much about people living on the opposite side of the world as we do about those in our own community, without ever really understanding it. Getting them to feel a global connection on an emotional level is an enormously difficult task.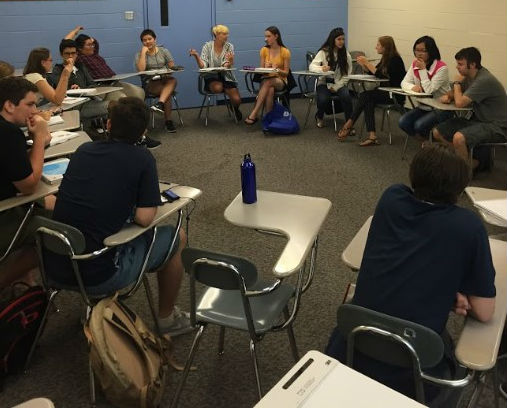 Of course, I was also once like them, a concerned young person growing up in Portland, Oregon, who thought he knew about the world. Because there was no IBWSC when I was growing up, it is fundamentally through extensive travel that my global perspective evolved. In the course of travelling, the geopolitical nonsense fades away and you end up confronting the core of the principle of solidarity on a daily basis. The answer to fostering intercultural understanding and respect is found in the faces and the voices of others you meet along the way. It reveals itself in the moments that you look one another in the eye and talk from a place of harmony, peace, and truth about the human things that touch our lives in exactly the same way. I've been lucky to have had a few of these experiences in Saudi Arabia, South Africa, and China, and I have come to cherish the impact they have had on my life and worldview as an educator. These rare and beautiful moments house an enormous life-changing and transformative power to shift the way an individual views the world. I feel compelled to write now because I saw so many IB students sharing so many individual views over the week I spent at the IBWSC.
Before I came [to the IBWSC] I thought I would have nothing in common with students from around the world. I can't believe how wrong I was. This conference has changed the way I think about and care about the world." Student participant Jonothan at the IBWSC in Rochester, New York
During my time at the IBWSC I saw students from all over the world engage in the common experience and lexicon of the IB. I saw them complain about their extended essays (big surprise!), before moving on to very real and emotional discussions regarding social issues in each of their home countries. I saw them collaborate beautifully to design a global action plan to affect positive social change in each of their own communities and better the world. I saw them form meaningful and life-long friendships. I saw something I have never seen in my life as a professional educator – I saw students from all over the world embrace the principle of solidarity, intercultural understanding, and respect on a powerfully emotional and deeply personal level. It was such a moving experience for my group that in our final reflection circle at the end of the week, many of them cried while talking about the enduring meanings and international friendships they would take away from the conference.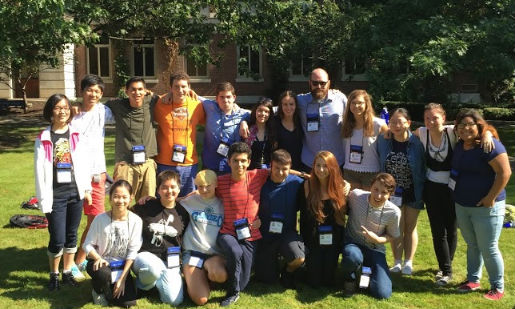 It also occurred to me that no other international organization is in a position to do the work of promoting intercultural understanding or respect as effectively and meaningfully as the IB. It is absolutely imperative that we continue to grow and develop these events because no other organization could summon such a geographically diverse and open-minded group of young people with so much in common. The IBWSC is the physical manifestation of the IB's mission demonstrating the incredible power of the IB to change the world. I have always been proud to be an IB educator and part of the IB, but I've never been more proud than in the moments I spent at the University of Rochester this summer. It was a wonderful and much needed reminder of the limitless potential, power, and brilliance of our youth.
---
Kim Bliss is an IB coordinator plus Diploma Programme (DP) history and theory of knowledge (TOK) teacher at Hillsboro High School, Hillsboro, Oregon.