By Neil Bunting
The IB learner profile is a fantastic set of attributes. I haven't encountered another school programme that uses shared humanitarian values explicitly in the same way. My blog posts contain some personal interpretations and thoughts about the IB learner profile values. I hope that they encourage further discussion, inspired by the common humanity and international mindedness inherent in the ten attributes.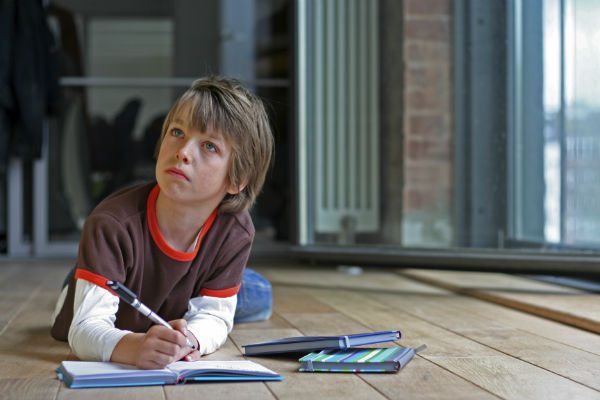 Throughout civilization, reflection has been the foundation for further progress.
As a visual artist, I recognize the importance of reflection. It has played a role of paramount importance in my practice for many years; not just in reflecting on my own creativity in my paintings, but in all aspects of my life.
For artists—creative people in general—the process of reflection defines how to move on, and how to learn from what has been created, to synthesise and define what comes next. On the Diploma Programme (DP) visual arts course, students are taught the importance of self-analysis, and reflection. The investigative workbook is a means of analysing each finished studio piece and helps them decide where to go, and what to create next, as a result.
Often, the cold light of day can create a very different reflection than in the heat of the moment. Time and distance from the event, or creation, gives perspective and perhaps greater objectivity. Artists will spend hours, even weeks and months reflecting before moving on.
In the heat of action in the classroom, the cool and calm role of reflection can often be neglected, but it should never be dismissed or ignored. This is a vital process that underpins the learning. Reflection can happen at any time in the lesson, and it is vital that it is given time, whether through the teacher, individuals or groups, written or verbal.
The IB philosophy emphasises the central role that reflection plays in education. All good learning and teaching practice recognizes the need to build in windows of opportunity for students and educators to share thoughtful reflection.
Reflection is very important in sport. For example, football coaches analyse match play as a science using performance software to reflect on the match and help inform future performance through detailed analysis. The programme will give them all sorts of information about each player: their movements on the pitch, athletic performance, distance covered and the number of passes completed. More time will be spent dissecting data than actually playing.
Successful sports teams, companies and businesses should, of course, allow some time for the recognition and celebration of success, but great coaches and bosses always reflect on what could be done better and what is coming next. They always look to push forward, and not to be complacent and rest on their laurels. Time never stands still, and all businesses need to move to keep up.
However, there is also a fine line between fruitful reflection and over-analysis. Every big newsworthy event that happens now is analysed, over and over again, by experts from a million camera angles, using conventional reportage and film, plus more and more recordings from bystanders' smart phones. This can result in an over-saturation of information, but also give a wider range of viewpoint.
There is an ongoing debate about the use of technology to make decisions in sport. With so much money involved, the move is inevitable, but at the cost of slowing down the game and possibly over-analysing every single action.
One thing is clear, sport will never be the same again, and coaches are much more learned individuals. For example, Arsene Wenger, known as 'the professor', who has modernised English football, changed diets and attitudes, and football, forever. He is, clearly, a reflective and intelligent leader.
Thoughtful leaders from all walks of life can be great role models for young people in developing reflective skills.
The IB emphasizes the importance of lifelong learning, and as adults we all continue to grow and learn – learning is an aspirational goal and experience for all of us. Simply, life is dead when there is no growth.
Professional development (PD) plays a key role in any educational institution, and we all expect PD as part of our teaching package and conditions of service. We expect the opportunity to learn and grow as educators. Little else matches the inspirational professional experience of a relevant and invigorating workshop, and in our personal lives we look for challenges and opportunities to grow. It might be through learning a language, a musical instrument, travel, or joining a sports team. How taxing we make that challenge, and growth, depends on the individual – some want more than others, but we all agree we cannot simply eat work and sleep. Some need more education, others more play.
A good educator certainly does not claim to be the fount of all knowledge. He or she is open to continued learning—whether at university or in the workplace—from their peers, supervisors and all of their students, sharing ideas and listening to a variety of opinions, based on different outlooks and experience.
As a school leader, when I am recruiting new staff, I am very keen to hear about their strengths and weaknesses and their viewpoint and opinions. I expect them to speak confidently about what they have achieved, with examples and anecdotes, and what they can improve on. I am concerned not by weakness—because admitting weakness shows good reflective skills and courage—but I am concerned by lack of reflection and if a teacher believes they have no weaknesses. Failure is an option, and should always be an option. Without making mistakes, there is no learning.
---
Neil Bunting is the Head of Secondary Programme at Greenfield Community School – a Taaleem school. He originally published this post on LinkedIn in February 2015. Watch out for more posts from Neil as he explores common themes that weave through all IB programmes.