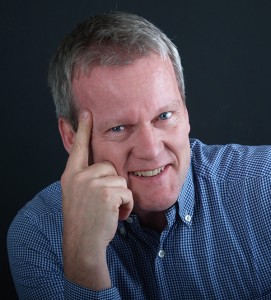 Have you ever been to a conference where the speaker has managed to get the whole audience singing Guns N' Roses Knocking on heaven's door? That is exactly what Pasi Sahlberg did during his keynote speech at the 2015 IB Africa, Europe, Middle East regional conference.
Sharing 'the Finnish way' of education in his interactive speech, Pasi used Finland as a comparable example for school systems around the world. His presentation contained interesting data to engage conference attendees about Finland's education system.
Pasi's Finnish lessons for the IB conference centered on:
Focus on Equity: Fair resource allocation, preventive learning support, holistic approach
Build professional capital: Social capital, human capital, decisional capital
Let the Children Play: Play ignates imagination and creativity, is a form of human condition and makes failure fun
Fantastic to hear @pasi_sahlberg today at #IBAEM2015. Easy to see why the Finns do education so well. Great Swedish humour too! — Ian Gavin (@IanGavinSSHL) October 30, 2015
@pasi_sahlberg thanks for such an engaging, inspiring & thought provoking presentation! #IBAEM2015 #ukedchat pic.twitter.com/ud1Dq3cCGA

— Jenny O'Fee (@JenOFee) October 30, 2015
#IBAEM2015 sing along Knocking on Heaven's Door with @pasi_sahlberg the only thing missing were cigarette lighters pic.twitter.com/VxNwVHwqdU — Craig Eldred (@EldredofArabia) October 30, 2015
Take a look at the videos and presentations from the conference keynote and featured speakers here. Speakers included Thana Faroq, Peter Senge, David Perkins, Robert Coe and Simon Breakspear. Also read this "storify" collection of social media posts from participants throughout the conference.
The theme for the IB's regional conferences in 2016 is "learning together".
Register for a 2016 IB conference
---
Pasi Sahlberg is a Finnish educator, author and scholar. He has worked as a school teacher, teacher educator, researcher and policy advisor in Finland and has studied educational systems and reforms around the world.