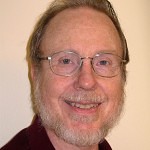 David Perkins has a criteria for life-worthy learning: insight, ethics, action and opportunity. At the 2015 IB regional conference for Africa, Europe, Middle East. In his session Future Wise: Educating our children for a changing global world David explained that this criteria enables big idea focus and relevancy.
Some of the achievement gap is due to a 'relevance gap', students feel some topics aren't worth learning.
He explains further that we all want learning that matters. We want learning that makes a deep diff­erence in students' lives. Of course, much of what learners typically study from kindergarten to graduate school does matter to their lives. However, a lot of it doesn't. It's too piecemeal, too peripheral, too out of tune with our complex, globalized, digitalized and rapidly changing society. Whereas traditionally we educate for the known, today's world also asks us to educate for the unknown, preparing learners with knowledge, understandings, skills and attitudes for thriving in the 21st century. So what are the contemporary trends around the world and what are the opportunities and challenges of an education that is truly "future wise"?
#IBAEM2015 "The universe of learning is expanding." (David N. Perkins) pic.twitter.com/9uYavj5A65

— Petar Ogrizovic (@PetOgriz) November 2, 2015
I loved #ProjectZero's David Perkins' ideas on the importance of disciplines – but disciplines looking outward, not inward. #IBAEM2015 — James Kessler (@cemkess) October 31, 2015
Thank you David Perkins for sharing your knowledge and insight! #IBAEM2015pic.twitter.com/8gIyDvmFFK — Lina Mouchantaf (@edu4peace2) October 31, 2015
  Take a look at the videos and presentations of the conference keynote and featured here. Speakers included Thana Faroq, Peter Senge, David Perkins, Robert Coe and Simon Breakspear. Also read this "storify" collection of social media posts from participants throughout the conference. The theme for the IB's regional conferences in 2016 is "learning together".
Register for a 2016 IB conference
---
David Perkins is the Carl H Pforzheimer, Jr, Research Professor of Teaching and Learning at the Harvard Graduate School of Education.