We invited IB Diploma graduates to reflect on post-IB life and offer perspectives on topics of their choosing. Alumna Tsering Asha Leba is one of this year's cohort of alumni contributing authors.
By Tsering Asha Leba
The International Baccalaureate. Without even unpacking the meaning of this program, we know it attracts a certain kind of student, one who wants an international experience. I believe it's an experience not exclusive to academia but inclusive of work and play.
When I graduated from the IB, many of my peers split off around the country and around the world.  Today, I'm in the UK on a Tier 5 Youth Mobility Visa, which is in a nutshell, a working holiday. When you search "working holiday" online, a plethora of articles, blog posts, and government websites are at your fingertips to inform, entice, and excite you. With your mind filled with the scent of salty ocean waters, the sounds of a busy cityscape, or the sights of the wonders of the world, it's easy to forget about "the other stuff" or the difficulties that are equally a part of this experience.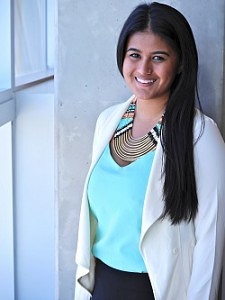 The golden rule is that happiness and fun won't come naturally even during an amazing opportunity like a working holiday. Just as in real life, you will have to make a conscious effort every day to find the fun, and to be happy. So after 8 months of being abroad and reminding myself of that every day, here are some insights on some common challenges you'll face while abroad:
Homesickness
Not limited to your parent's home cooked meals, or your favorite coffee shop downtown, but an actual longing for familiarity, a sense that you "know what's going on." Whether in habits and manners, societal customs or even catchphrases and slang that you actually understand. Homesickness won't be constant but when it happens it will hit you suddenly. A great way of making something of this feeling is sharing your anecdotes with others. Last week I explained to someone what a "sunny-side up egg" was. Sounds small and ridiculous but, we had a chuckle about it and it was a nice moment to feel like I had taught someone something, instead of the other way around.
Outsider Status
It's true, you can be viewed as an outsider wherever you go, even when you're in your own hometown. And if there's one thing I've learnt, it's that no matter how much you present yourself as otherwise, there is always an element of you being the "other" in your new city. But this isn't always a negative. In your workplace, there will be a surprising amount of people who will welcome you and want to learn from you (of course there will be the other kind of people, and do what you can to pay them no mind.) Use this to your advantage. Try to find the similarities (as well as the differences) between workplace culture back home and in your new home. Not only will this give you a deeper insight into cultural and business norms, but it will also help you keep your sanity, knowing you are learning and observing, not floundering!
Job Prospects
Set realistic goals. I learnt this the hard way! Unless you have secured a job placement in your new country, which is often times not the case on a working holiday, be ready to humble yourself as a barista, receptionist, or cashier in a supermarket (or even all three at once!) Especially in the current economy, many organizations are emphasizing the need to fill entry-level, professional positions with their own nationals before foreign workers, and depending where you go, you could be competing with other highly educated workers, who have that home advantage. I came to the UK with a degree and with years of internships and paid work experience under my belt, but I did not land the equivalent salary of what I was making back home. And that's OK (I actually believe this, now!) A working holiday is about having flexible work for the purpose of making enough $ to take frequent holidays that you otherwise wouldn't do.  Remind yourself daily that this is a piece of your life, not your entire life. What others may view as a step down on your professional ladder can actually be two steps up when you return home with knowledge of another culture, society, and lifestyle. In an increasingly globalized world with diverse workplaces, this can become your advantage.
Finances
No matter what job your land, you will be constantly thinking about money. How much you have of it (or don't), what it's worth in your home currency, how to do your taxes… if you should do your taxes or not (Canadians – yes, you still have to!), etc. These aren't the things you want to think about, but if you don't consider them, it will hurt you later on. Or worse, you'll be forced to sacrifice a holiday in order to make rent on your flat or pay a student loan! This is a working holiday and your main priorities should be to work and to take holidays. Where you can make savings, no matter how small, put yourself in the mindset to do so. I struggled with this for the first 4-5 months. Back home with a stable job and familiar surroundings, going shopping on the weekend or going out to eat a few times a month were the norm. Here, I've forced myself to buy the basics, to cook in batches, and to use my savings for flights and hostels and experiences instead of things. It's not a hard knock life by any means, but it takes getting used to. The outcome? I've acquired a few skills outside of the workplace, cooking being one of them. And the money I saved in limiting or changing my habits, has manifested into a week-long trip to Spain this summer. A fair trade I'd say.
Friends
Going abroad for work is a serious push outside of your comfort zone, especially when it comes to friends, but don't force it. Of course, you want to meet people and socialize and go out in your new city. But if you are doing a working holiday, chances are any actual time off from work is usually spent boarding a plane, spending your hard earned money on the "holiday" aspect. There are no rules or expectations when it comes to making friends abroad. Forget your well-traveled friends who boast about their wild nights they "can't remember with people they'll never forget." You are here to work, learn, and travel and when you feel ready to make new friends, you will find your own way to do it.
At the end of it all, a working holiday isn't worth it if everything was affordable and went according to plan. You will remember this experience because you chose to leave your comfort zone to work in a new culture, to live in a new society and put yourself out into the world. It will be the embarrassing language slip up, the offensive societal faux-pas, and the first time you went out alone to a restaurant with no friends and enjoyed it, that will make you a stronger person. A person with a very unique experience. An experience that will serve you will in your future if, and when, you choose to go back home (but that's another story!)
---
Tsering Asha Leba, from Calgary, Canada, graduated with an IB Certificate in 2009 and went on to complete her B.A. in Political Science at the University of Calgary. Tsering Asha is passionate about human rights, social justice movements, and international relations. During her degree she completed internships at the Parliament of Canada and volunteered in grassroots, international movements. In September 2015, Tsering Asha relocated to the UK with a two-year work visa to gain international experience for her career. She is excited to write and share stories about her experience as a recent IB programme graduate and explore the varied professions her fellow IB alumni find themselves in, years after completing the IB Diploma.
Are you an IB graduate? Join the IB Alumni Network by visiting www.ibo.org/alumni.