Students at a boys' school in Australia boldly stand up to breast cancer
After Harrison, a student at Canberra Grammar School in Australia, lost his mother to breast cancer in 2012, 'Pink Day' was created to raise awareness of the disease, which claimed 522,000 lives worldwide that year.
The whole senior school wore pink socks for one day in June 2013. Since then, it's been a different item of clothing every year, including pink beanie hats and pink ties.
Pink Day became a school-wide effort in 2016 – all students, staff and some parents wore pink scarves.
IB Diploma Programme (DP) student Miguel led the initiative as a CAS (Creativity, Activity, Service) project after he also lost his mother to breast cancer. He says: "My mum has always been a really special person in my heart. When she passed away from cancer last year I thought my world would end. I am a stronger person now for doing this project because it meant I was able to talk about my mum at assembly and it made the horrible cancer have less power over me."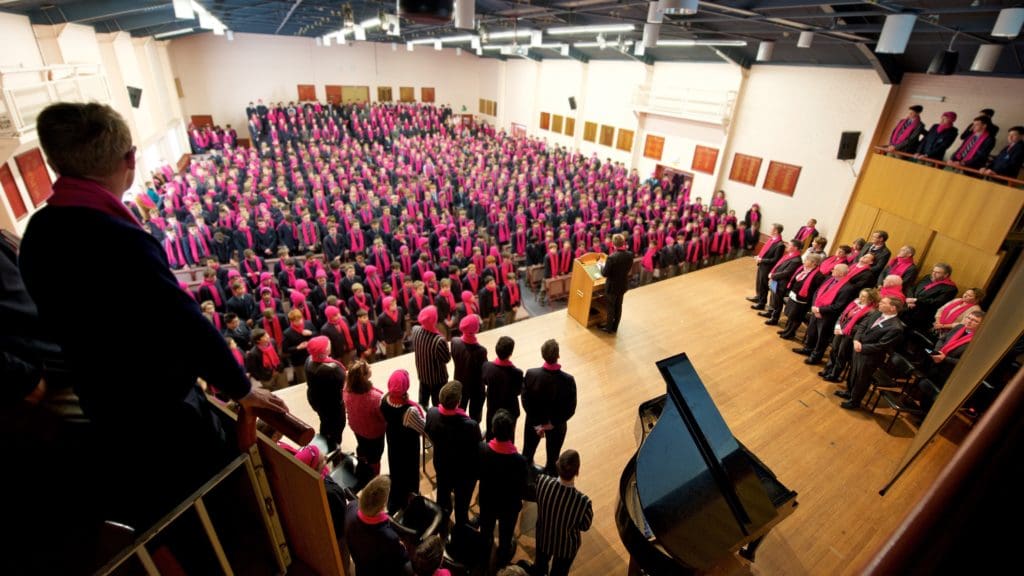 Students involved in the project liaised with international companies to source the pink scarves. They were sold for A$10 each, raising A$11,000 for the Breast Cancer Foundation. Students also created, posted and hosted assemblies to raise awareness.
The project provided a great learning opportunity, says CAS Coordinator Caite Khan. Students learned the importance of teamwork and communicating continuously with each other and staff.
"The students forgot to include import tax so their goods were waiting at Canberra Airport. They couldn't be released until students paid the tax. When Canberra Airport realized what the scarves were for, they donated the money to cover the import duty. Organizing the 2,000 scarves to be collected from the airport was another huge challenge."
This year, Harrison – along with Miguel's brother Emman – will lead Pink Day. They are yet to decide what will be the theme. In the meantime, students are organizing for pink flamingo statues to be set up on the school's main grounds. In Australia, pink flamingos are often used to represent breast cancer. On Pink Day, families will have the opportunity to sponsor a flamingo in memory of a loved one.
This article is part of a series of stories from IB World magazine that bring to life the wonderful initiatives undertaken by IB students and educators from around the globe. Follow these stories on Twitter @IBorganization #IBcommunitystories. Share your great stories and experiences: email editor@ibo.org.