Sakhi Kochar, PYP Coordinator tells IB World magazine how her school in Norway celebrated World Teachers' Day 2017
How can students show appreciation to their teachers? Pretending to be them worked really well at a Primary Years Programme (PYP) candidate school in Norway.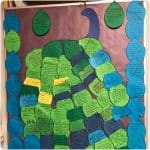 Celebrating World Teachers' Day has been a tradition at Northern Lights International School, Oslo, Norway, for the last two years.
This year, students stepped into the shoes of their teachers. They put on a 'pretend teacher' show for the whole school and performed a role play, portraying the characteristics which they cherish about the teachers.
"It was a perfect way to inculcate the attitude of appreciation among our students to recognize the hard work of each and everyone around them", says Sakhi Kochar, PYP Coordinator and Middle Years Programme (MYP) Science Teacher.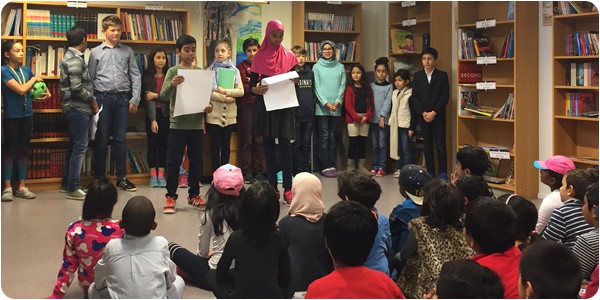 In addition, students wrote personalized appreciation messages to their teachers. "They wrote their messages in English or their mother tongue", Kochar explains. "All the messages were written as peacock feathers to create a big peacock, which was presented by the head of the student council to all the teachers at the end of the performance".
World Teachers' Day is an annual, international event, which has been celebrated on 5th October since 1994. It commemorates the anniversary of the signing of the 1966 UNESCO/ILO Recommendation concerning the Status of Teachers. This year, World Teachers' Day 2017 had the theme Teaching in Freedom, Empowering Teachers.
---
How did you celebrate World Teachers' Day? Share your stories: email editor@ibo.org