Students share their life experiences in a 'human library' event, which inspired and motivated classmates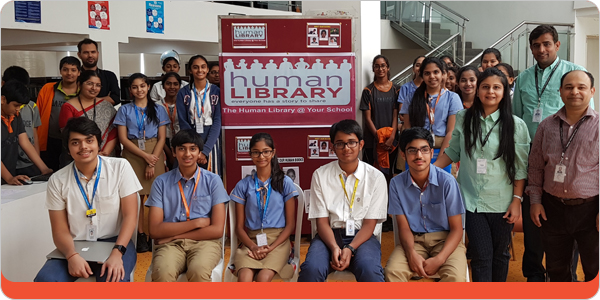 You can learn a lot from a book, but you can learn even more by hearing those stories first hand. That's why IB Middle Years Programme (MYP) students at Oakridge International School, in Hyderabad, India, created a 'human library'.
A few students became 'human books', while other students worked in groups to 'borrow a book' of their choice – they were able to listen to their stories and better understand their classmates. The 'books' shared their life stories and experiences, which led to deep and meaningful discussions.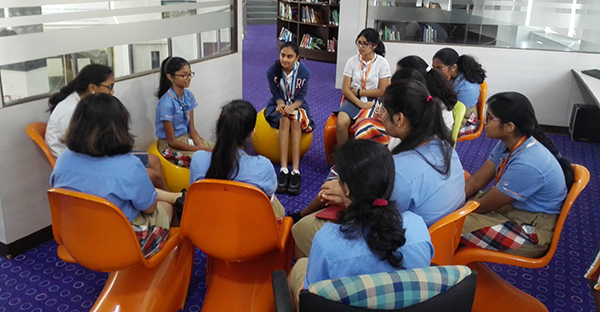 "We first noted the idea in an issue of the IB World magazine, and following research on the internet, we decided to also introduce this concept for our MYP students and help them learn, share, and grow," says Senior School Librarian Ambika Kapur.
A variety of stories and experiences were shared. For example, a student spoke about her move from the US to India at a young age, while another student discussed creating a mobile app at 12-years-old. A student also spoke about his love for music and how this passion has helped him in life.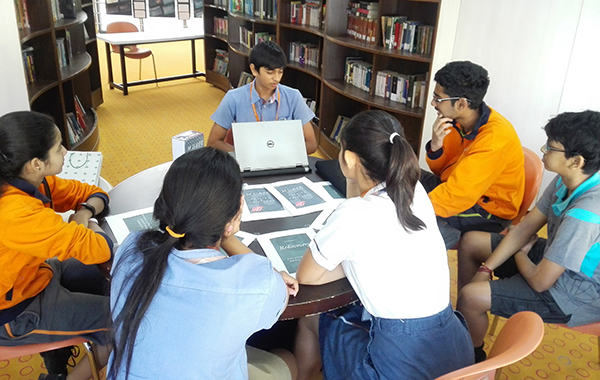 Kapur adds: "The 'books' successfully nurtured their communication and social skills as they shared their stories and experiences with their peers. The other students were inspired and learnt about achieving success and developing passions in life, overcoming challenges, and the importance of innovation and international-mindedness."
The event was such a huge success, and there are already plans for the next one. Kapur says, "We would like to expand this initiative to include more human books and a wider audience of students from other IB programmes and parents."
---
This article is part of a series of stories from IB World magazine that bring to life the wonderful initiatives undertaken by IB students and educators from around the globe. Follow these stories on Twitter @IBorganization #IBcommunitystories. Share your great stories and experiences: email editor@ibo.org.