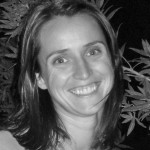 Miranda Rose is a PYP enthusiast who has worked in PYP schools in Asia, the Middle East and currently works in Africa. She has been a classroom PYP teacher as well as taught French and PE. At present, Miranda is the PYP Coordinator and ES Assistant Principal at Lincoln Community School in Accra, Ghana. She is passionate about inquiry-based learning. She loves learning about the world and how it works from, and with, both students and colleagues. She is a PYP online and face-to-face workshop leader.
"In our elementary school at LCS we aim to facilitate differentiated, learner-driven professional development (PD) that is connected to personal and school-wide goals as well as the IB standards and practices. It is personal, it is powerful and it is inquiry-based.
How do we do this?
We start with the School Improvement Plan (SIP) and the priority vision points decided upon by our senior administration and the board of trustees.
1. We look at our self-evaluation data that has informed our PYP action plan and see where these intersect.
2. Based on the SIP and our PYP Action Plan, we select IB Standards and Practices that are in need of stronger implementation
C 1.1 'The PYP essential elements support the a transdisciplinary nature of our programme.'

C 3.8. 'Teaching and learning demonstrates that all teachers are responsible for language development of students.'
C 4.5 'The school has systems for recording student progress aligned with the assessment philosophy of the programmes.'
3. We tune teachers into these IB Standards and Practices as if they are our central ideas.
4. We create 'tension' and 'wonderings' about practices in our school that is related to the selected practices.
5. We ask teachers to come up with questions to pursue in relation to our selected practices.
6. We ask teachers to form a personal goal related to these 'wonderings'.
7. We sort ourselves out into inquiry groups based on the IB practice upon which our personal question is based (or if a teacher is new to the PYP, you inquire into your question within a programme induction group facilitated by the PYP coordinator and PYP workshop leader). 
8. We find out more about our topics; we sort out new information; we apply new learning to practice; and, refine our tools, questions and ideas based on our experience.
9. We track the process and progress of our inquiries on PYP Planners and in a Summative Assessment Tool which guides our supervision and evaluation meetings with our principal. 
10. We reflect on our learning and we share what we have developed, discovered, and explored.
The elementary school teachers become responsible for their own learning. They own their questions, their goals and their learning. They take on the role of learner in an inquiry-based setting. They are developing their own professional practice based on their own needs framed within our PYP Action Plan and our School Improvement Plan.
Check out what we shared after 4 weeks of inquiring.
Transdisciplinary Group Podcast
Teachers new to the PYP at LCS Video
2012 Inquiry Groups Formative Assessment Sharing
Thanks to the Elementary School Learning Council for facilitating and supporting such rich PD for their colleagues."
Miranda Rose tweets here.