This article originally appeared in IB Global News, published 10 times a year, which provides an array of news and information about IB programmes, professional development and research. Sign up at the IB newsletters home page to receive IB Global News.
---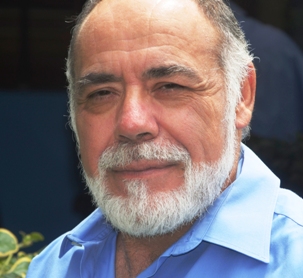 Ramiro Febres is the IB Diploma Coordinator at Colegio Pestalozzi (Colegio Suizo del Peru) in Lima, Peru. He also is the president of the Peruvian Association of IB World Schools (La Asociación de Colegios IB Perú).
In his daily life as an IB coordinator and president of ASCIBP (a volunteer position), Febres has worked to improve access to an IB education for as many students as possible regardless of their personal circumstances.
His efforts included partnering with a Peruvian congressman to introduce legislation that would help fund IB programmes in schools. Febres has taught for 40 years, the last 15 of which have been as a DP teacher.
He is working on a doctorate focused on equity and access in IB public schools in Costa Rica, Ecuador and Peru. We caught up with him to discuss his current efforts in teaching, learning and expansion of access to the IB.
---
What subjects have you taught?
In the IB Diploma Programme: mathematical studies SL and mathematics SL. In the national programme I've taught calculus, algebra, arithmetic, geometry and trigonometry.
You've put in a lot of effort to expand access to an IB education for students. What do you see in an IB education that is so valuable?
There are so many things to say about this, so I'll just mention a few, but they're not necessarily the only ones or the most important ones. As well as its international focus and universal curriculum, IB education plants a seed of "positive dissatisfaction." What I mean by this is that the schools that start their journey in the IB generally go through processes of frank discussion, teamwork and building a Learner Profile that are not usually vocalized and only there in the background. Sponsors, principals, students, parents and support staff become part of the search for this state of inquiry, questions they must find the answers to themselves and which really make them better people.
I've learned that our students are very good teachers. I am both teacher and student, and I treat my students with openness, knowing that to apologize for a mistake is not a humiliation but a step closer to the truth. I believe that students' participation in their own learning is vital, and that a spirit of inquiry should be encouraged from birth.
Continue to read the full article within IB Global News Vol. 1, Issue 2