This article originally appeared in IB Global News, which provides an array of news and information about IB programmes, professional development and research.
---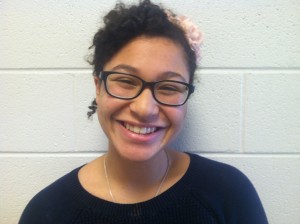 Annemarie Bresson is in the International Baccalaureate Diploma Programme at South Lakes High School and will be going to college next year.
Among her IB classes is art. "She does very personal work about identity and growing up mixed-race," says art teacher Matt Ravenstahl. Her career plans, however, are in a totally different area—at least for now.
---
Why did you want to be an IB student?
I really do like challenging myself. And I found that to get in the mindset of producing my best work, I needed to be around kids doing the same. We all want to learn.
How has being in the IB affected your life and academic career?
It has made me a good student. It has me asking questions now: I was shyer when I entered high school. Now I ask four questions at least in every class. The programme is really time-consuming, and there's work out the wazoo. But it's really beneficial.
The writing and analyzing prepared me and my friends for college and the real world. We might be going in [to college] too confident! Artwise, I really love the freedom I have in the IB art class. [Mr. Matt Ravenstahl] lets you go your own way.
What type of art do you create?
I love every form of art. My main form is painting, but I like to add and combine watercolor and charcoal. My other big medium is ceramics. It depends on what I'm trying to get across.