---
Proudly telling the world about #generationIB in our 50th anniversary year
---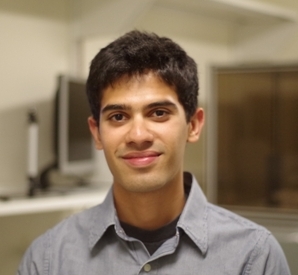 Nisarg J. Shah is a 2005 graduate of the Dhirubhai Ambani International School located in Mumbai, India. He is currently a PhD candidate in the Department of Chemical Engineering at the Massachusetts Institute of Technology (MIT). We spoke with him about the teachers that inspired him during the IB programme and his continuing passion for science and research. He offers this advice to future IB graduates:
Always keep an open mind and don't let opportunities pass you by. The IB programme opens doors to new opportunities that you may not even know exist.
What inspired you to pursue a PhD?
I have always been passionate about science research and the potential for revolutionary change that it can bring. Particularly interesting to me are applications of physics and math concepts to biology to develop better biomedical solutions that would provide new therapies for improving and extending lives. Along with pursuing a PhD, is the opportunity to innovate, think 'outside-the-box' – and is something that I enjoy.
Overall, I hope to continue innovating in the biomedical therapy space and translating new technologies from the laboratory into the clinic to make a real difference in the lives of patients. I plan to do this either as an independent research investigator (as a professor at a university) or as an entrepreneur. I will continue to pursue new and exciting ideas that have potential to transform lives.
What was your favorite experience while in the IB programme?
Perhaps the most profound experience that shaped my thinking was the Extended Essay component of the IB programme. My teachers and the school offered incredible support by providing advice, resources and equipment for me to shape and pursue my project. I enjoyed the entire process of coming up with a hypothesis and planning and executing experiments to test it, with the goal of gaining new insight and explaining observations with scientific concepts that I had learned in my classes. I enjoyed spending time gathering data and developing theories to explain the data. This is something that I still enjoy doing as a PhD student.
Who inspired you while you were an IB student? 
I have been tremendously inspired and influenced by my science and math teachers at school and university. I have been fortunate to have phenomenal teachers in the IB programme. I had great science teachers (Gerard Coleman, Pushpa Pandey, Abhimanyu Basu) who went the extra mile as educators and were inspiring mentors.
At university, my interest in biomedical research coalesced during my undergraduate research experience in the lab of Prof. Justin Hanes. I credit him for inspiring me to pursue a PhD. My teachers taught me to do good science and ask questions that are so important to a good education.
How was the transition from IBDP to university?
I found that the international recognition of the IB programme and the high standard and quality of its curriculum were very well recognized at university. My math and science classes gave me a head-start in a number of introductory classes and even allowed me to skip some of them, so that I could get to the core subjects faster. In school, the flexibility of the IB programme really allowed me to sample a wide variety of topics, in preparation for university and allowed me to make an informed choice for my major (which was Chemical and Biomolecular Engineering). The IB programme allowed me to anticipate what university would be like – and I was looking forward to the experience.
Do you have any advice for recent IB grads entering university?
Always keep an open mind and don't let opportunities pass you by. The IB programme opens doors to new opportunities that you may not even know exist. The IB programme is internationally recognized. However, the education systems in the US and India are different and it is certainly important to keep in mind their requirements. Planning ahead will help you prepare well. Certainly, the IB will help you stay prepared no matter where you decide to pursue higher education.
Having traveled and studied in several different countries, how has this experience shaped your worldview?
I have yet to learn and experience a lot before I can shape my worldview! However, I think that across cultures, people always value a good education. It keeps us informed and helps us understand so that we can tackle and overcome challenges.
The one additional thing that I would add is the need to encourage students to be innovative and provide opportunities for expanding their creativity. I think that the IB does a great job of this – particularly through CAS and the Extended Essay and I believe that this will continue to distinguish the IBDP and be very important for higher education.
What was the impact of CAS on your education?
The CAS programme was an opportunity for me to explore new areas of learning and was an opportunity for collaborative achievement outside the classroom. I explored a number of diverse areas – from picking up new sports to social service. CAS activities with my classmates often presented interesting challenges. Overall, the CAS experience helped me be more tenacious and persevere to achieve a goal, something that I still appreciate today.