This article originally appeared in IB Global News, which provides an array of news and information about IB programmes, professional development and research.
---
The International School of Turin – ACAT (IST) was originally founded by a group of managers from local American companies as the American Cultural Association of Turin (ACAT). It has offered the IB Diploma Programme for over 20 years and received certification as an official "ECO School" in December 2013.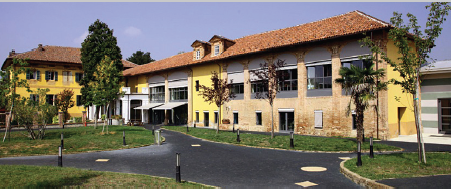 As one of two IB World Schools that offer the IB continuum in Italy, what does this mean for the school, students and local community?
We are an international school with 50% of students from the local population. Before discovering the IB, most Italian families would transfer their children to Italian schools after Grade 8. This was because despite having strong elementary and middle school programmes, the school's American high school diploma was not considered equivalent to the Italian maturita by the Italian Ministry of Education. This left the school with the difficult decision of deciding whether or not to maintain its high school programme with just 25 foreign students or to seek alternative solutions.
As the IB Diploma Programme was recognized as equivalent to the Italian high school diploma, and it was possible to complete it in four years rather than the five years required for an Italian high school diploma, it became an excellent option for the school and it was implemented in 1991.
The IB Diploma Programme has been valuable to all areas of the school community because it is so well respected. IB graduates are accepted to outstanding colleges and universities around the world. And because IST does not have a selective enrolment policy it prepares all of its students for the IB examinations. In June 2012, all 31 graduating seniors took the exams and all but two passed directly and our average scores always run between 31 and 32, above the international average.
The school has also implemented the PYP and MYP programmes: the PYP is working well and we are hoping that the new MYP programme will develop stronger links throughout the school from the PYP to DP.
What excites you most about the MYP curriculum changes?
We look forward to the alignment of the grading criteria. Using a more consistent scale of assessment will allow for easier understanding and reporting of our students' achievements. Also, the increased focus on a concept-based approach and the Global Contexts will complement the philosophy of both IST and international education. Moreover, there has never been a better time for bridging community service with curriculum, adding greater meaning to Think Globally, Act Locally. It would also be extremely beneficial for
all schools in Italy if the MYP certificate was classified as "equivalent" to the Italian Ministry's eighth grade examination, known as the terza media. IST is collaborating in this effort with the newly formed Association of IB World Schools in Italy (AIBWSI).
What is the biggest challenge facing a continuum school?
The biggest challenge is the energy that it takes to maintain the purity of the IB programmes in the face of many international and local demands on the curriculum. For example, the demands of our Italian programme are particularly strong: both from content and philosophical perspectives, where the philosophical is more difficult to work with than the content concerns.
There are also North American curriculum concerns relating to Advanced Placement (AP) and SAT (a set of standardized college entrance examinations) plus those of the other international nationalities represented in our school. Some families are worried about international transfers back to their home countries such as Germany and Japan and we want to ensure that students are prepared to assimilate into their lives and universities in their home countries.
These challenges have not been insurmountable because the IB offers flexibility. It is simply a challenge for us to administer our many needs as a fairly small school facing high expectations and a lot of demands.
What makes you an official "Eco school"?
In 2010, the school moved to its new, purpose-built facilities in Chieri. It is surrounded by fields of cherry trees and pastures, in the shadow of Mt. Monviso, 30 minutes from downtown Turin. Its unique building design, which incorporates the property´s original Italian Villa Borbogliosa with modern, eco-friendly classrooms, won the Italian award for architecture in 2011 presented by Il Magazine dell'architettura. In 2012, the school was recognized as an official "Eco-School" by the International Foundation for Environmental Education (FEE). All school materials are recycled, even lunchroom materials and refuse, and the school's energy is partially created by photovoltaic technology.