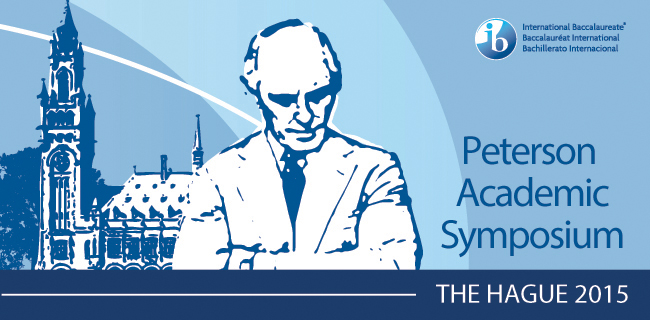 The IB is inviting leaders in the field to join us at the IB Peterson Academic Symposium 2015: Making time for creativity: why does it matter? The symposium will take place on 23 and 24 of April 2015. The event is aimed at provoking questions and stimulating new thinking on the role of creativity in schools, further education, industry and beyond.
The two-day event will begin with a series of fast-paced, stimulating ten minute talks, short film submissions from schools on creativity, a no-holds-barred debate, and thinking about the development of IB programmes. There are two exciting opportunities for schools to participate.
---
Why is making time for creativity important at your school? Share with us at #IBPAS2015
---
1. Submit a film that showcases creative practice
Schools are invited to submit a short film which, if selected, will be presented at the symposium and at future conferences.
Your edited film:
Should be no longer than 2 minutes
Should show creative practice, activities, ideas, teaching or learning
May represent creativity in any subject area or IB programme
May be created by teachers, students, parents, administrators
Should not contain copyrighted materials (images/music/text)
Must be accompanied by individuals' consent to publish
To submit your film, or discuss queries:
Include the subject line "School of Creativity Film" in your message
Deadline for entries is 31 December 2014
2. Speaking opportunity
We also have the opportunity to offer one speaker position at the 2015 Peterson Academic Symposium 2015 to a school member. This may be any member of the school community.
The speaker selected will be invited to The Hague to present a ten minute talk at the Peterson Academic Symposium 2015. All travel, accommodation and ground costs will be paid for by the IB. The dates involved are the 23 and 24 of April 2015.
To apply for consideration:
Include a short (2-3 minutes), filmed synopsis of your talk
Use the subject line "Creativity Talks" in your message
The deadline to submit either of these entries will be the 31 December 2014