Guest post: CLima Conference director Allana Rumble talks about how their upcoming student-led event will bring together the world's future leaders.
---
by Allana Rumble
CLima Conference Director
CLima is a student leadership climate conference being held from November 21-23, 2014 at Colegio Roosevelt School in Lima, Peru.  CLima is the flagship, under 18 years of age, English Speaking, UN Youth Pre-conference Event for COP 20.
This unique conference is open to students from grades 7-12 from around the world and will bring together elements of the Global Issues Network and Model United Nations for the first time.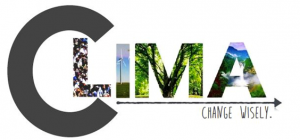 Registration is open until 7 November 2014
Our objective is to bring global youth awareness to the most important meeting on the planet and to communicate the fresh ideas and energy of young leadership to those in need of a reminder in how to get things done. All interested parties welcome!
This is a student-led, student-driven conference and the impact on learning through this experience is already being felt by our student organizers.


A unique aspect of this leadership opportunity is the chance to coordinate an event that runs as pre-conference to a United Nations event. This is an event of global importance.
– Vasco Piva, Experience Design Team Leader
Managing a team of peers has been a valuable experience and has allowed opportunity for developing ownership and responsibility in the experience. We have great pride in being a model for leadership.
– Jamile de Medeiros, Communications Co-Team Leader
Check out the geo-locator map on our website to see if your country is one of the 65 from around the world that is interested in CLima!
We sincerely hope you will be here to join us for genuine student leadership and engagement. If you have any questions about how you can become involved please email arumble@amersol.edu.pe.