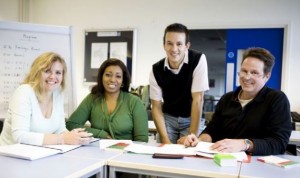 The latest new service to schools is preparing to start its second trial phase.
The IB's Global School Services team is looking for motivated IB educators to receive training that will enable them to provide support to the schools taking part. This is the second pilot for Building Quality Curriculum, a service that will provide feedback to improve a school's pedagogical approaches to PYP (programme of inquiry and units of inquiry) and/or to support curriculum changes in MYP unit planning. The service is available to both IB World Schools and candidate schools.
Are you or do you know an IB educator who would like to get involved? The IB seeks experienced practitioners with expertise in PYP and MYP curriculum planning. Please share with your friends and colleagues. For more information, email gss@ibo.org.