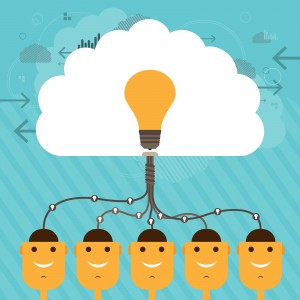 Webinars are convenient and effective professional development tools. The IB offers a variety of webinars for schools and educators that enables them to invest in their professional development when it fits with their schedule. If you are new to webinars, here are some tips to get the most out of your participation.
Tips for small group participation to get the maximum benefit from the IB's webinars:
Webinars can be used by one person or a small group of staff members to listen to the live webinar together. We suggest that you:
Download and share the presentation and webinar resources in advance.
Use good audio speakers/equipment to hear the presenters clearly.
Use a projector to enlarge the screen, either for the webinar itself or the accompanying presentation.
Assign a contact person in advance for completing the interactive polls and typing responses/questions/comments from the group.
Plan pre- or post-webinar discussions. Use site-based issues to guide the discussion. Use the archived video and sound files to prompt discussion. Navigate through the archived webinar to the sections that were most relevant to your group.
The IB offers annual webinar pass for each of the Primary Years (PYP), Middle Years (MYP) and Diploma (DP Programmes. Each pass provides group or individual access to eight webinars throughout the year that focus on specific areas of teaching and learning. Group participation enables immediate knowledge sharing and can be used as a platform for further discussion and collaboration.The webinar pass also gives you access to the complete archive of recorded webinars from 2012. MYP webinars are available in English, French and Spanish.