In May 2015, John Bader, Chief External Academic Relations Officer at the IB, had the honour of delivering a graduation speech to students at his childhood school, the International School of Paris.
John shares an excerpt from his speech here to inspire any IB graduate to strive towards continuing success.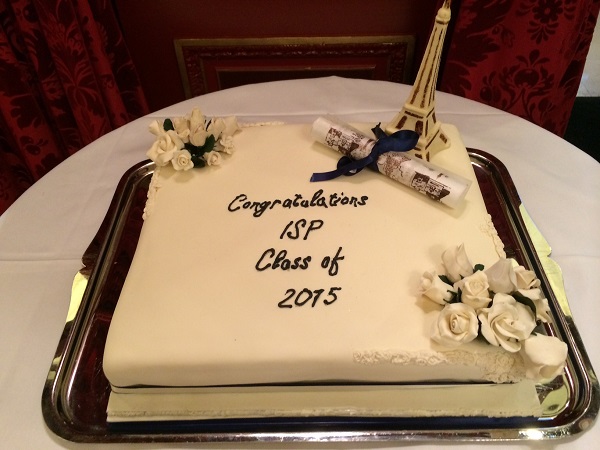 Six Ideas for Success for IB Diploma Graduates
Life is long.  It's hard, when you're younger than 20, to realize how much time you have.  But you do.  Decades and decades.  This means that you can afford to build slowly, to be mindful when you make decisions, and to know that you are in command of your time.  That's a daunting responsibility, but it's central to owning your life.  Just remember, when all else fails, when you're not sure what to do, be patient and don't rush it.  Tomorrow, when you're done with ISP [the International School of Paris], don't feel you need to have all the answers.  Take your time.
A plan worth following is a plan worth questioning. It's natural, when faced with no real structure, to quickly build it. We humans want to make sense of things. That's why IB requires Theory of Knowledge! We long for order and to make things understandable.  But it can mean we jump to conclusions too quickly, and that we lock in a plan before knowing that it's right. So question your plan as you go. Does this fit me still? What other opportunities are out there? What do I know about those? This last question is important, as you want to stay open-minded—a great IB quality!—and to appreciate that because you don't know about something doesn't mean it's not a good choice. Learn more, and then decide.
Adventure requires bold thinking. One of the reasons I love the IB is that we invite students and parents around the world to be creative and innovative. Your teachers at ISP have invited you to be bold, to be outspoken, to ask difficult questions at inappropriate times.  Hold onto that. Get strength from it. Keep doing that, especially as you move into college or university. You will gain respect from your professors, who will encourage you to try new things. Take courses in disciplines you've never seen before. Experiment with new literature, new forms of music.  Continue the IB adventure.
Transitions will always be tough.  You already know how to make big transitions, just by moving here to Paris and by joining the adventure that is ISP and the IB diploma. Remember those skills, the resilience you showed, your ability to adapt and then thrive. Because big transitions are coming as you move into the uncertain world of adulthood, making life choices and figuring out what to study and what to do. But have faith that you are strong, that you are ready, that you've taken on transitions before.
Accomplishment is fine but the journey is better.  When I successfully defended my PhD, it was a letdown. I had worked for many years to earn a doctorate, but that moment of conclusion evaporated quickly. So I needed to remember how great the road was to that moment: the friends, the challenges, the experiences. I think that's why the French take so long to eat dinner. They know that the point of life is in the living, in the savoring, in the time taken. You now have the sense of adventure and the skills your IB teachers helped you build to enjoy the journey.
You will find the greatest joy in serving others.  This may be trite, but it is also true. How can giving be better than receiving? Probably because how we feel is more important than what we have, and the sense of fulfillment from service is profound and lasting. I'm proud to serve the IB community because we believe education fulfills a higher calling, a calling to build a better, more peaceful world. Knowledge and mastery are necessary but insufficient. An IB education should strengthen your commitment to take care of our planet just as much as it helps you understand the life upon it. So please continue to live that commitment.  It will give you great joy.