IB World magazine speaks to three IB Diploma Programme students to find out how they prepared for their recent assessments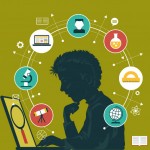 The typical IB Diploma Programme student has more questions on assessments running through their head than are written on the actual exam paper. As the most recent set of IB Diploma Programme assessments finished on 22 May, IB World magazine decided to catch up with some of this year's hopeful graduates to discover what wise words they have for those who will be in their shoes next year.
What is 'revision'? Where do I begin?
Reviewing notes is a classic technique and one which many students feel is useful.
"In some subjects, like mathematics, only a certain amount of revision can be done and the rest is just practice," says Alice. "However, I find reading aloud to myself from the notes I have made is useful for most of my other subjects."
Ashley Yu, a student at Ancaster High School, Canada, took a more high-tech approach. "For biology and chemistry, I did practice papers, made flash cards, and watched IB teachers Stephanie Castle and Richard Thornley on YouTube," she reveals.
How do I organize revision?
Ashley organized her time by focusing on the areas she found most difficult. "I found higher level mathematics challenging, so I spent most of my time there," she says.
Meanwhile, Mohamed Omar, a student at The King Fahad Academy, UK, recommends creating a timetable to stay on schedule while preparing for exams.
Can my teachers still help me?
Your teachers don't vanish once you leave the classroom and their support can be pivotal during assessments.
"I'm always in contact with my teachers. They've helped me so much," says Ashley.
What about my friends? Should I avoid them while I'm studying?
On the contrary, friends can often be helpful, whether they are keeping you on task or sharing your worries.
"My friends and I are all involved in each other's revision," says Alice. "We have WhatsApp groups for each subject so we can all communicate, send each other useful material and just generally panic together the night before!"
However, while Mohamed says his friends are "great people to communicate with to relieve stress", he points out that you should keep the tasks you are working on as separate as possible to avoid plagiarism or academic dishonesty.
Can my parents help?
Although the students admitted their parents were often unable to help in a practical sense, their moral support was highly valued.
"My parents aren't involved in my revision much, but they do understand that I need a quiet work space. They definitely contribute by respecting my needs and privacy," says Alice.
"Their encouraging words and motivational tips are always helpful through stressful periods," adds Mohamed.
How am I supposed to stay calm?
Assessments can be stressful, but panicking will negatively impact your performance. For Alice, preparation not only gave her the knowledge she needed for the exam, it also helped her to remain calm.
"I try to make sure I feel confident with the key information," she says. "But, for those who know their textbooks backwards and still feel anxious, I suggest sleep, exercise and keeping away from fellow worriers."
Mindfulness is often cited as a powerful stress reliever. Recently, the American School of The Hague, Netherlands, tried mindfulness breathing during their mock exams and the feedback from students was very positive.
What are you doing now your exams have finished?
This summer, Mohamed will be tutoring MYP pupils and running workshops on completing university application forms for IB Diploma Programme students at his school. He's been offered a position to study medicine at Queen Mary University of London, UK, and hopes to become a doctor.
Meanwhile, Alice has applied to study modern languages at University of Oxford, UK, and wants to follow a career in film and literature.
Finally, Ashley will be attending McGill University, Canada. She is also interested in politics and humanitarian work and is a member of the Young Women's Advisory Council in Hamilton, Ontario, Canada, which promotes advocacy among women aged 16 to 29.
How do you prepare for your exams? Let us know: email editor@ibo.org