Guru charan kumar and Bhagirathy Jhingran are Diploma Programme (DP) teachers at Pathways World School in Delhi, India. They teach environmental systems and societies (ESS) and geography, respectively. In December 2014, they took a group of 20 DP students on a field expedition to the Andaman and Nicobar Islands (A&N islands). Here they tell us about this wonderful learning experience.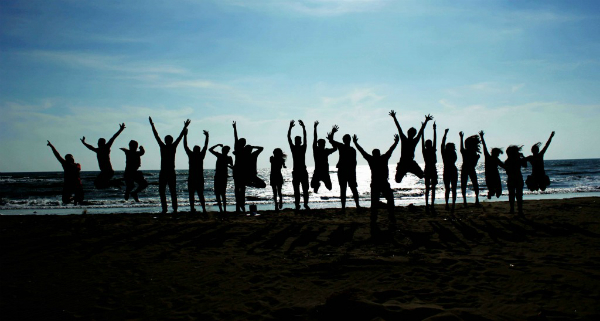 Our group of Pathwazians—a term we use to describe students and staff at Pathways World School—boarded a plane to Port Blair in the Land of Islands in very high spirits. We eagerly anticipated the chance to explore some of the Andaman's exotic islands, which number 552 in total! During our one-week field trip, we aimed to capture the true essence of one of India's Union Territories – a tourist hot-spot that is well known for its environmental offerings to the rest of the world.
Through careful planning and the generosity many of the Andaman people, we explored the human and physical worlds of the islands and discovered a diverse history and ecosystem that adds to the overall richness of India.
We visited monuments of historical significance, such as the Cellular Jail that housed political prisoners of the late 19th Century (also known as 'Kaala Pani' which literally translates into 'exile'), and the memorial that commemorates the 2004 tsunami that had wreaked havoc in the A&N islands.
The data that we collected at two of the geographical 'wonders' that the Islands have to offer – the limestone caves of Yeratta and the mud volcano of Jol Tikrey – contributed greatly to the student coursework and internal assessments. Data was collected from the mud's mineral content, the preparedness of village communities who live in areas of active natural hazards, and the social impact of tourism. More data came from river studies, a coral study and even tests of pH and soil temperature in mangrove cultivation during a walk through the Dhani Nallah, the longest mangrove walkway in India!
Andaman locals gave their time to teach us about their history and current challenges. We were enlightened by Ms. Ratna Kanan, Chairperson of RWA of A&N Islands, about current social issues and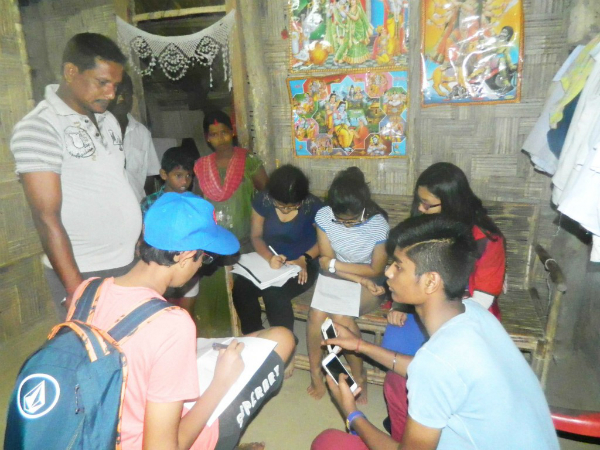 the measures taken to create awareness about them. We learned from Mr. Sonny Thomas, head of the Zila Prashad (district council), about the difficulties faced by Bengali migrants who settled in the Andaman in early 1975, such as health facilities and accessibility of drinking water. Mr Thomas was also instrumental in setting up some of our surveys in the villages for Bengali Migrants.
We had hoped to see the tribal groups of Jarawas and Ongis, but we didn't get a glimpse of them. The rarity of this experience cannot be emphasized enough as the Jarawas are an elusive tribe hidden in the jungles of North and Middle Andaman. They do not keep contact with other humans and continue to live as a small tribe of hunter-gatherers, glad in their isolation. Perhaps, this is the very definition of a 'tribe': someone who is not in the mainstream.
However, we did get to interact with some of the Karen Community tribe, who settled in the Andamans from Myanmar. We learned from a youth pastor that 12 families of their tribe settled there in 1925 and has since expanded to 200 families.
The islands' flora and fauna were equally gorgeous. At Progeny Farm, we discovered that bee-keeping is a source of livelihood to supplement local family income. And we encountered elephants that were domesticated for felling and dragging logs through forests – a practice that is widespread in these islands. Unfortunately, we were not lucky enough to see any turtles during our visits to their nesting grounds at Diglipur and Rangat, but learned about the important role of the forest officials who take care of turtle eggs in specially-designed hatcheries.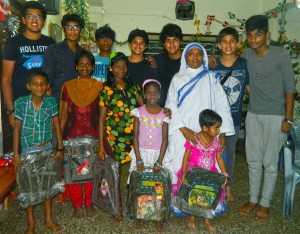 Even on Christmas Day our adventure continued. We met not only the protectors of the biodiversity and animal species in Andaman but also the nation's defending forces! Commander Rath, Education Officer in the Indian Armed Forces, gave us a guided tour of two naval warships INS Cheetah and Investigator. Later, we celebrated Christmas at the Stella Marie Church, visited the Murugan Temple, and delivered gifts from Delhi to the orphans at the Mother Teresa Home.
With a sorrowful heart but great memories, we left Andaman and returned to Delhi, richer with our experience. As teachers, we were fortunate to explore the islands through the eyes and minds of our young scholars, in the hope of finding eternal relevance that will guide their future. We appreciated differences, we adapted, we contributed, and we learned to blend with the landscape. These curious DP scholars diligently completed rigorous research and data collection. They want to make an impact in the world in which they live.
For more information and to see our video, visit: http://andamannicobarfieldtrip2014.weebly.com/