By Neil Bunting
Change can cause enormous stress. Whether that is a positive or negative experience depends on the individual's perception. It is often said that getting married, the birth of your children and moving house are three of the common profoundly stressful experiences many of us go through.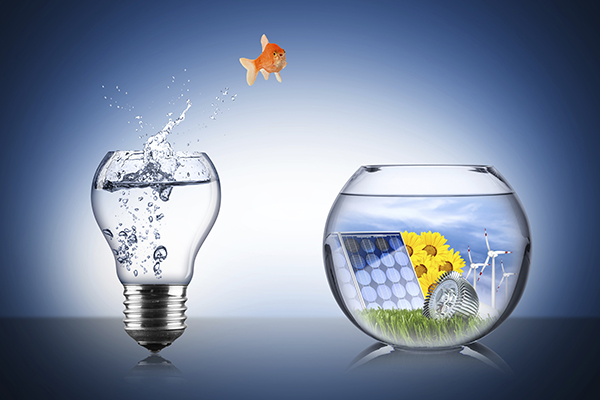 Some people, like myself, thrive on stress. They can get bored without challenge, and need to recognize, in themselves, the need for constant hurdles to overcome and avoid stagnation. 'Eustress' is the technical term for healthy stress, which can give us positive feelings of fulfilment and inspiration.
Moving job and moving to a new country can be a source of both positive and negative stress. When I recruit new staff, one of the things that I look for is the individual's ability to adapt; to be able to handle the undoubted stress that comes with living in a new country, and whether that person has the strength of character, inner resourcefulness and, ideally, previous experience of cultural change. I want to get a sense that the person will thrive as a result of the challenge and become ultimately more fulfilled. It's very important that, along with being a risk taker, they must be optimistic and open-minded.
As well as teaching qualifications and experience, I believe that to manage teaching and living in a new environment, a person must have inner strength, openness and flexibility, a head full of humour and, sometimes, a cast-iron stomach! The extremity of new experiences and cultures can scare you as well as being very exciting, often hilarious and rewarding.
The IB Learner Profile characteristic: 'risk-taker' is, for me, the most challenging and intriguing of the ten attributes – the most open to interpretation. There has been talk of replacing it, perhaps it can be deemed as culturally inappropriate, but I have never associated it with dare-devil adolescent antics, but more as an ability to deal with uncertainty, which is surely the hallmark of a 21st century global citizen, learner and thinker.
The DP visual arts course encourages risk taking. Students who achieve the highest standards are those who don't simply perfect a skill and churn out a formula for aesthetically pleasing polished art, but instead treat the two-year course as a roller-coaster journey of thrills, spills and new discoveries.
Visual art risk takers change their media and their ideas and constantly challenge themselves. They approach each piece of studio work as a new problem to solve. They do not fear failure. Not happy to rest on their laurels, they are resourceful, think on their feet and look to solve problems that they set themselves. Their work will be varied and invariably surprising, sometimes shocking, in form, subject and use of media. Influences and ideas will be varied and solutions never easy.
Picasso is a great example of a risk taker in art. Cantona is an original in the world of sport. Although both courted controversy, they had talent and intellect too, and no one knew how to work, rest and play like Picasso, who painted until he was 90.
Risk takers don't intend just to shock. If we compare two of my favourite punk bands, the Sex Pistols and the Clash, the former became a cliché, a parody of themselves, whilst the latter have achieved much greater longevity, because they developed their talents, refused to be pigeon-holed, were open to a wide range of influences and worked hard. David Bowie and Madonna are, for me, risk takers in music, single-minded, ambitious and always open to changing style and taking a new direction.
There are many brilliant risk takers through history, from Einstein to Caravaggio, from Branson to Jobs. They are sometimes controversial figures, who do not easily fit into educational systems, but they are now more needed than ever. In an ever uncertain and changing world, riddled with new challenges, we need original thinkers and risk takers in every classroom. As educators, the challenge is that we have to provide the right kind of fluid and flexible educational platform for our students. Not to thwart them but to suit their needs and nurture their talent.
---
Neil Bunting is the Head of Secondary Programme at Greenfield Community School – a Taaleem school. He originally published this post on LinkedIn in February 2015. Watch out for more posts from Neil as he explores common themes that weave through all IB programmes.