How do you ensure every student has left the classroom feeling they have learned and accomplished something, no matter how small? The last five minutes of a lesson are crucial. They offer an invaluable chance to wrap up and consolidate what has been discussed, as well as evaluate student progress. It's also an ideal time to reflect on and develop ideas and discussions. If it's a topic that has raised great debate, these discussions will often spill into the hallways, dining halls and outside the school gates, sometimes provoking change in the community and beyond.
The Mosteller Minute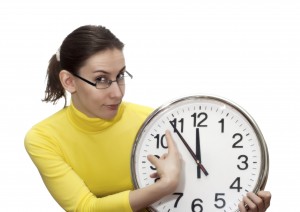 There are various ways to make the most out of the last five minutes. One of the most well known methods is Professor Frederick Mosteller's 'Mosteller Minute.' At the end of each lecture, the celebrated statistician and Harvard professor would ask: "What was the most important point in the lecture?" "What was the muddiest (most difficult) point?" "What would you like to hear more about?"
He would revisit specific topics raised to ensure understanding, incorporating them into the next class if necessary. Students left feeling they fully understood the complexities of the subject. It fostered the concept that struggling with something is acceptable. It helped students recognize that some topics need greater understanding and asking questions is beneficial. It also encouraged students to reflect at every opportunity, inside and outside of the classroom.
Some teachers use a 'Parking Lot' system: a list of student ideas or questions written on a flipchart or whiteboard for further explanation at the end of a lesson. This way, the main lesson doesn't get sidetracked, but students are still encouraged to ask questions for deeper understanding.
Visible thinking techniques
Berni Moreno, IB Spanish and English B teacher at Methodist Ladies' College in Melbourne, Australia, says: "The last five minutes of my classes are incredibly important. I consider them the sense-giving and sense-making of the entire lesson. This is an opportunity for students to reflect on what they have learned, how they have learned and for what purpose."
Moreno also sees these moments as valuable contributions to future lessons: "The last minutes of a lesson are also an opportunity for me to introduce the learning that will follow so my students look forward to the next lesson, and feel motivated and connected," she says.
She uses a variation of Thinking Routines, a methodology created by Harvard Project Zero as part of its Visible Thinking Project. Moreno also uses 'Think, Pair, Share' – a strategy that provides students with time and structure to formulate individual project ideas and share these with a peer.
Similar to Mosteller Minute, Moreno asks students to reflect on three questions at the end of every lesson: "Why is this useful to me? How can today's learning assist me in my future learning? With who can I share this learning? "
Homework preparation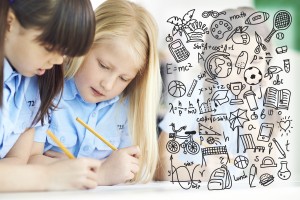 Nacho Santa-María Megía, an MYP mathematics teacher at Colegio Heidelberg in Gran Canaria, uses end-of-class time to encourage students to begin their homework, with his support, and think about any issues they may come across.
"You can't be sure of having understood something until you do it yourself," he says. "I can check on those students that have difficulties to see if they have followed the lesson."
The results have been positive: "Before, there were always a few students who, because of different excuses or even unwillingness, would come to class without their homework. Since I started helping them in the last five minutes, those numbers decreased to almost none," he says.
Sense of achievement
There are also psychological and personal benefits to using the last five minutes wisely, which are equally as significant, and perhaps just as invaluable, to a rounded student experience. For Moreno, this is demonstrated in the sense of achievement that students feel. "Students need to be given time to reflect on why they do what they do in the classroom," she says.
Some of the skills students gain from the last five minutes include a stronger sense of self, an improvement of their listening skills through listening to the views of others, a greater acceptance of others as individuals and a rewarding sense of achievement.
Whatever methods teachers implement for these last moments of classroom time, they are an integral and necessary part of learning and development. By placing emphasis on this time, teachers have an awareness of what their students need. Students can leave the classroom with a strong sense of understanding, achievement and self-confidence.
How do you use the last five minutes in class? Let us know: email editor@ibo.org