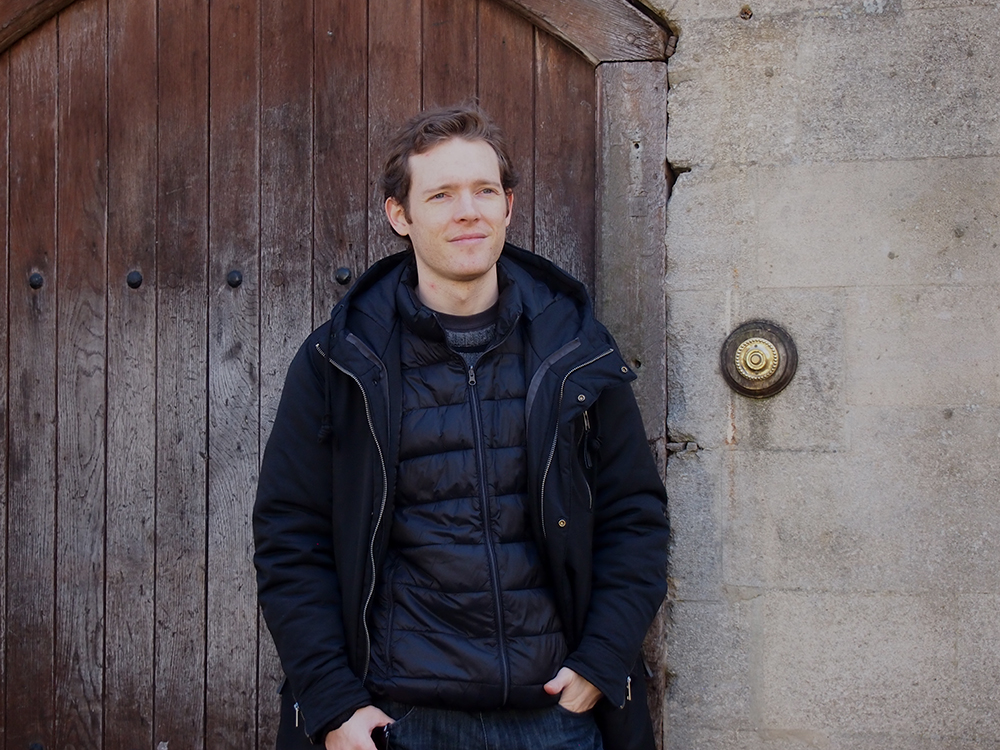 We speak with Daniel Villar-Onrubia, an IB Diploma Programme graduate from IES Martínez Montañés, Spain. To celebrate the 25th anniversary of his IB World School, he led the creation of an online directory of past graduates available at bimmse.wordpress.com.
Why did you originally decide to pursue an IB Diploma? What appealed to you about the program?
It was rather serendipitous. I was studying at a secondary school very close to my family's home and one of my teachers, whose nephew was an IB student, suggested I might be interested in the Diploma Programme. I read the information available on the ibo.org website and it all seemed very different and interesting. So I then applied and transferred to the IES Martínez Montañés, which is the only non-private school in Andalusia offering the IB Diploma.
Tell us about your current work in Education Technology – was there a moment when you knew you wanted to pursue this as a researcher?
My interest in the field of learning technologies is both as a researcher and a practitioner. There is often too much emphasis on the potential of digital media and little attention to the actual uses of technology in specific contexts. This is quite problematic for many reasons. After spending some time working in the HE sector in Spain on a managerial role I became interested in the idea of doing research in order to better understand the social dynamics, practices and cultures influencing the use of digital technologies.
I wanted to use empirical evidence to ultimately inform the way we can rethink universities in the age of networked media. I then got a scholarship to do a DPhil (PhD) at the Oxford Internet Institute, University of Oxford, and decided to focus my research in the field of Open Educational Resources (OER). After finishing my doctoral studies I joined Coventry University as Online International Learning Programme Manager. Almost one year after that I also started to work at another department, the Disruptive Media Learning Lab, so I now combine my work in the field of virtual mobility and Internationalization of the Curriculum (IoC) with supporting innovative practices in teaching and learning and experimenting with new pedagogical approaches.
What inspired you most as an IB student?
Beyond individuals, I was impressed by a pedagogical approach and a relationship between teachers and students completely different from what I had seen before. Rather than putting emphasis on simply memorizing content, we were encouraged to think critically, present our own ideas, and participate actively in discussions with peers and teachers. We often used seminar rooms where we were seated around a table, which is conducive for group discussions. In particular, I remember with great fondness my history seminar in a room with a mesa camilla, which is a table that has a heater underneath it and is covered by a long piece of cloth. This is a very popular item in the south of Spain and you can find it in many homes, but having that at a learning space was just mind-blowing.
Did the Extended Essay, TOK, or CAS prepare you for university? Are there skills you developed that you still use today?
Not only the Extended Essay, TOK and CAS, but also many other elements of the overall curriculum helped me develop academic literacies that made the transition to higher education easy for me. In particular critical thinking and research skills. I remember one of our teachers took us to the library of the University of Seville and taught us how to find relevant resources and use referencing systems. I also spent some time at the City Council's Periodicals Archive searching through microfilmed 19th Century newspapers for one of the essays I wrote.
What led you to create the online directory of IB students?
When I heard of the plans for the commemoration of the 25th anniversary since the first group of IB students graduated at our school, I just thought it could be such a great opportunity to learn about the interests, careers and personal achievements of other former students who graduated both before and after me. My friends and I thought that an online directory would be a good way of gathering and sharing this information, and hopefully also a little step further towards fostering a sense of community.
We created a very simple online form asking for some basic details as well as links to personal websites and/or social media they would like to use to get in touch with other former students. We asked our direct contacts not only to complete the form themselves, but also to ask their respective contacts to do the same.
The now retired former director of the school, Carmen Calderon, was instrumental in this process, as she distributed the link to the form among a small group of former students from different cohorts she is still in contact with. The form was released in early January 2016 and at the time when the event celebrating the anniversary took place, on the 29th of March, more than a hundred people had participated.
We formed the directory by populating a website with data collected through the form so anyone can navigate the directory exploring shared interests and other commonalities. Interestingly enough, we realized there are not only former students living in the same countries and cities but also people who even work in the same place or companies. Now they can get in touch. For instance, a few weeks ago I spent the weekend in Bristol and met for a coffee with a former student who is living there that I had never met before. Other people realized they had met or even worked with other graduates without knowing they pursued the IB diploma at our school too.
What I would really like to see now is our school making the most of this resource and providing opportunities for current students to communicate with graduates. For instance, students could choose to interview graduates or invite them for a seminar to find out more about potential studies or career paths they are considering.
---
Daniel Villar-Onrubia received his IB diploma from IES Martínez Montañés. He completed his PhD from the Oxford Internet Institute, University of Oxford, focusing on the field of Open Educational Practices.