We invited IB Diploma graduates to reflect on post-IB life and offer perspectives on topics of their choosing. Alumna Dilys Huang is one of this year's cohort of alumni contributing authors.
By Dilys Huang
When looking around the community that you live in, are there times when you wonder how you would make it better? Or perhaps you have noticed ideas from other places that can be applied to your own neighborhood. If so, choosing planning as a career might be worth considering. Here are some of the reasons why you might want to further explore the field of planning:
Planning helps improve, shape, and enhance the way communities function.
As briefly mentioned in my initial article, I first considered pursuing planning as a career when taking IB Geography. I was interested in the prospect of being able to change and improve the places that we live in, including managing growth and the use of land, increasing housing opportunities, enhancing the natural environment, designing vibrant spaces, and encouraging different modes of transportation.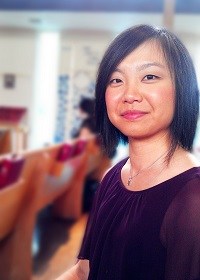 Although planning has already existed during the development of the early cities, it has only evolved into a profession over the last century. Even during this relatively short period of time, communities have developed differently from each other. Overall, planners have a role to play in creating places and environments that enhance people's quality of life.
Planning is a broad and diverse field that touches upon many disciplines.
"Planning" can be considered an umbrella term that captures a wide range of different subfields. In university, the planning programs that I was enrolled in provided a good general foundation in planning. However, different specializations were also available for students to choose from. This is the case with a number of planning schools.
While planners are often generalists due to the interdisciplinary nature of the profession, there are also opportunities to become specialists by focusing on areas such as urban design, environmental conservation, transportation, heritage preservation, housing, and community development. On a day-to-day basis, planners regularly communicate and work with a diverse range of people, such as members of the public, politicians, engineers, building officials, architects, and developers.
Planning provides an opportunity to solve problems and deal with complex issues.
One of the aspects that make planning exciting is the complexity and variety that it offers. Planners often have to make recommendations based on planning policy and bylaws, while also considering competing interests between different groups. In addition, communities are constantly changing and evolving, which contributes to the complex issues that planners face.
Planning continues to be a growing sector.
Canadian Business recently released an article titled "How booming cities made urban planning Canada's hottest job." Even though the article is based on a Canadian context, it still serves as an indicator that planning continues to be a growing sector. In terms of workplace, planners are employed in a number of different areas, ranging from the public sector (e.g. local governments) to the private sector (e.g. consulting firms). Some planners also work with non-governmental organizations.
Planning can be a rewarding career since there are tangible results.
Seeing tangible results on the ground as a result of planning decisions can be extremely rewarding. At the end of a project, it is always gratifying to know that the overall process has led to improvements for the people living in a community.
If you are looking for more resources related to planning schools and planning in general, a good place to start is through the websites of professional planning associations, such as the Canadian Institute of Planners, the American Planning Association, and the Royal Town Planning Institute.
---
Originally from Vancouver, British Columbia, contributing author Dilys Huang received her IB Diploma from Port Moody Secondary School in 2009. She completed her undergraduate and graduate studies in planning at the University of Waterloo and Queen's University and is now working as a municipal planner. She is interested in and passionate about building sustainable communities and enhancing urban food systems.
Are you an IB graduate? Join the IB Alumni Network by visiting www.ibo.org/alumni.