---
Proudly telling the world about #generationIB in our 50th anniversary year
---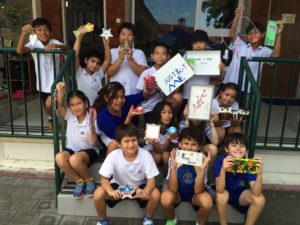 We are delighted to introduce this new series of stories from IB World magazine that bring to life the wonderful initiatives undertaken by IB students and educators from around the globe. The stories focus on community activity and really bring service learning to life. Follow these stories on Twitter @IBorganization #IBcommunitystories. Share your great stories and experiences: email editor@ibo.org.
After learning about the devastating effects of forest fires, students used their knowledge gained from a unit on economic activity to make a difference
PYP students watched in horror as the sight of thick smoke and smog filled the screen. They were watching YouTube clips of the rainforests in Sumatra, Indonesia, being destroyed by forest fires.
A student wanted to share these videos with the rest of the class at Bali Island School, Indonesia, to initiate a discussion on how to help the animals whose habitats were being wiped out.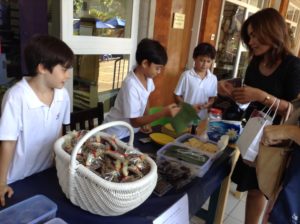 The class wanted to take action. As they were studying a unit on economic activity, production, exchange and the consumption of goods and services – as part of the transdiciplinary theme 'how we organize ourselves' – they decided to organize a fair at school where they could each run businesses and sell items to raise funds for World Wildlife Fund (WWF) and Greenpeace Indonesia.
"The process involved a transdisciplinary approach, which included social studies, mathematics, physical, social and health education, and language," says PYP Teacher Preeti Singh.
Students also decided to host a food court with a gift shop, an auction and restaurants selling sushi, baked goods, popcorn and juices. They asked the Primary Principal for loans to start their businesses, and they had to create business plans that included budgets for the Principal's approval.
To spread the word, students made posters and sent out a weekly news bulletin that went to the entire school community. They successfully raised IDR11,400,000 (approximately USD$870) for the charities, and received certificates from both organizations.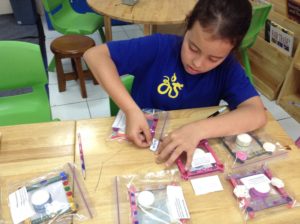 "By being motivated, challenged and actively engaged in tasks that were authentic, relevant and significant to them, the students developed many of their IB Learner Profile attributes and transdisciplinary skills. These included having empathy and integrity; being principled and reflective inquirers; creative problem solvers; being responsible; communicating and cooperating with one another; group decision making and adapting to different roles," says Singh.
"These attributes promote compassionate action as well as the confidence and belief that they can make a difference in the world."
PYP student William adds: "We were cooperative, risk takers and worked hard, which made our mission successful."