---
Proudly telling the world about #generationIB in our 50th anniversary year
---
We are delighted to introduce this new series of stories from IB World magazine that bring to life the wonderful initiatives undertaken by IB students and educators from around the globe. The stories focus on community activity and really bring service learning to life. Follow these stories on Twitter @IBorganization #IBcommunitystories. Share your great stories and experiences: email editor@ibo.org.
An MYP student used his personal project to help countries understand how they can better support refugees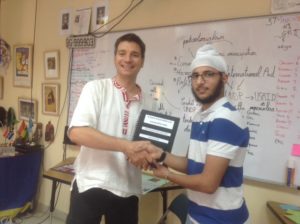 In a one-of-a-kind MYP personal project, Gurkaran Singh Goindi has created an in-depth index to measure the responsibility countries have towards responding to humanitarian crises.
Gurkaran's Refugee Responsibility and Sustainability Index (RRSI), which uses a variety of relevant demographic and economic parameters, is a universal scale applicable to any refugee-related humanitarian crisis. It can be used to ascertain the level of responsibility a country has to either take in more refugees, or increase their contribution to humanitarian aid efforts.
Currently a student at IB World School The Shri Ram School-Moulsari in India, Gurkaran always knew he wanted his personal project to combine his interests in economics and data with something that impacts others. Gurkaran began the project at his previous school, Lincoln Community School (LCS), in Ghana. Under the supervision of teacher Stephan Anagnost, Gurkaran started by analyzing the economic and social effects of the ongoing Syrian Civil War.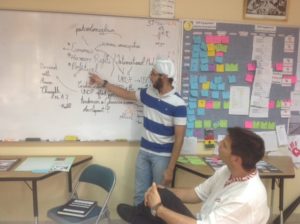 He presented the RRSI to an IB Diploma Programme (DP) Global Politics class as part of their unit on human rights, aid and refugee protection, and he received a standing ovation.
Gurkaran says: "That was a big thing for me. I feel that what I presented was something new, and it tied into their unit in terms of its potential impact."
He also presented the RRSI at the school's Personal Project Convention, and some of the parents said that they would like it published. "It really gave me confidence in my RRSI, and hope with regards to its impact," says Gurkaran.
He plans to continue sharing the RRSI, which he says takes people one step closer to compassionately managing humanitarian crises.
"It's been so interesting to study how different people around the world react to refugees and their needs," he adds.
I think that agencies such as UNHCR would be glad to know about the index. It has been trying for the last five years – since the start of the Syrian Civil War – to get countries to recognize that they have a certain responsibility towards global migrants.