Matt Glanville is the IB's Head of Assessment Principles and Practice. Here he shares his thoughts on what good quality education really means.
As well as having an ambitious mission to create peace in the world, the IB also wants to improve educational standards and share best practice around the globe, but what does this actually mean? It may seem strange coming from someone who works in assessment, but good examination results are not actually the same as a good quality education. I would (and regularly do!) argue that they represent the fairest way of choosing between students for higher or further education, or for employment, when society says it is acceptable to want the 'best' people, but being the 'best' is very different from being the 'best you can be'.
Recent research in the UK has looked at the long term impact that different styles of school management has on the long term 'success' of a school. Although the methods used in this research have been challenged by some, the report's findings will not surprise anyone in education. They suggest that short term measures to boost examination results have little long term benefit, except to the careers of those who implement them. Even the more inspiring report on learning analytics still talks about "maximizing academic performance" and "improvements in grade point averages" as a result of interventions, although they do also take a broader view of the benefits from learning analytics.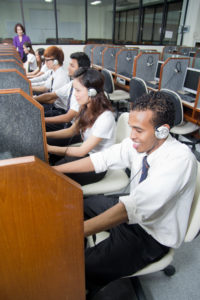 So if we reflect on our own approach to improving teaching are we also guilty of focusing on grades rather than education? The IB offers a range of professional development workshops, teacher support material, feedback from the examinations sessions (subject reports), and is planning to provide even more data through the Results Extra service. This service allows teachers to see which individual questions and topics their students answered well and those that they were less able to answer relative to students worldwide. All of these services can support the provision of excellent teaching and learning, but can also be employed to support 'teaching to the test'.
In the IB Assessment Division our aim is to create relevant and meaningful assessments that support good teaching and learning rather than 'teaching to the test' but there are limitations to what can be achieved while ensuring that candidates and teachers feel the examination fairly reflects what students have learnt and teachers  have taught.
Ultimately it is the school leadership team who can support a focus on each student being the best learner they can be and not to only focus on chasing better examination grades. I understand the reality of the pressures put on schools worldwide by government accountability metrics, and parental expectations. With a background in the UK, I have experienced the impact this has and recognize that the IB can only provide the opportunity for education to value the IB Learner Profile and the goal of students developing synergies between their subjects.
As our mission states, we want our students to 'help create a better and more peace world through intercultural understanding and respect'. A Diploma Programme candidate with 24 points, or indeed a young person who excelled themselves to achieve 19 points, can do that just as successfully as someone who has achieved 45 points.