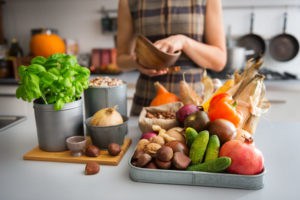 Sufferer and DP student establishes non-profit organization to help others
When IB Diploma Programme (DP) student Rachael Totz was diagnosed with Crohn's disease, all the treatments offered by her gastroenterologist failed and left her feeling worse. However, rather than give up, she found an alternative solution to manage her symptoms.
The disease – which causes inflammation of the digestive system's lining – is a lifelong chronic condition, and affects five million people around the world, according to World Inflammatory Bowel Disease (IBD) Day figures.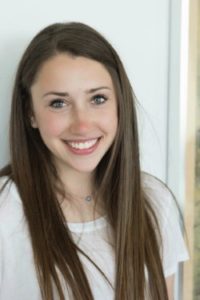 By conducting an experiment, Rachael, from The Awty International School in Texas, US, found that food can feed or starve sources of disease in the human body, and has changed her daily habits. She now regularly takes probiotics, supplements and follows an anti-inflammatory food regimen, instead of taking antibiotics.
To help other sufferers, she formed a non-profit organization Food As Medicine Awareness.
"I am making a difference by taking my personal experience public, giving people the tools and courage to uproot their disease and find the silver lining, just like I did. Contrary to popular belief, we are not what we eat, but food is medicine," says Rachael.
While Food As Medicine Awareness is not directly related to Rachael's DP subjects, she has used skills learned in biology, history, and Theory of Knowledge (TOK), she says. "During the past few years, I was presented with various perspectives and opinions about how to treat and live with my condition. Just like a historian, I had to analyze and decipher each opinion like a source, determining the relative accuracy and potential to best suit my body," adds Rachael.
I had to proceed using the lens of a biology student, researching and processing the biological terms and processes related the gut environment and the workings of an incurable, autoimmune disease. My understanding of my disease was put to test in my extended essay when I attempted to prove how various factors affected the proliferation and death of the gut bacteria I obtained like they did on my body."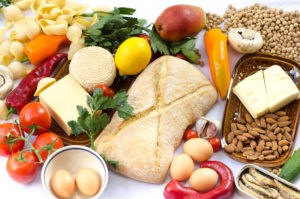 In the future, Rachael will find the right team to sit on the Board of Directors for Food as Medicine Awareness, which she plans to join once she turns 18.
In the meantime, she will continue to grow the organization and work with other food companies to find alternative medicines for other sicknesses.
This article is part of a series of stories from IB World magazine that bring to life the wonderful initiatives undertaken by IB students and educators from around the globe. Follow these stories on Twitter @IBorganization #IBcommunitystories. Share your great stories and experiences: email editor@ibo.org.