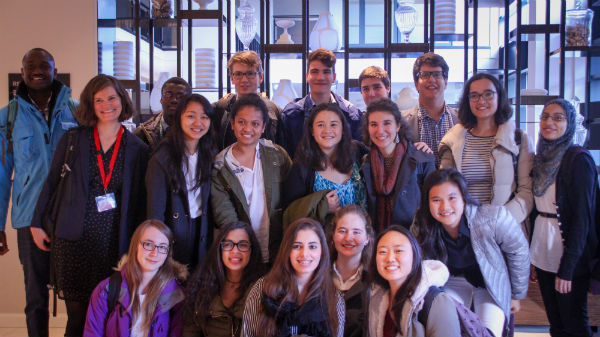 Seventeen higher level (HL) science students from United World College (UWC) Maastricht joined us at the IB Global Centre in The Hague, Netherlands for our first IB Science Symposium in October 2016. They joined experts from a variety of science, technology, engineering and mathematics (STEM) fields with expertise in areas like genetics, plastics and the circular economy, tackling complexity, and communications, discussions were broad and engaging. The symposium explored essential science skills and major themes in science education. Here, our student reporter shares their account of the event.
 By YiWynn Chan
It was great to get an opportunity to join IB educators and speakers from the world of STEM on a range of interesting and diverse topics. We heard from Dr Brad Bass, about Complexity & Organised Behaviour Within Environmental Bounds (COBWEB) and took part in two simple human simulations. We learned about a different form of modelling from Dr Wouter van Joolingen, with an opportunity to try it out later in the day. Professor Paul Wyatt's presentation shone some light on the Dynamic Laboratory Manual (DLM) and its aim to develop greater confidence in conducting laboratory work.
Professor Michal Zion exposed us to the Biomind programme, emphasizing inquiry-based learning and teaching, for students to be self-directed and for the teachers' efforts to facilitate the students' scientific literacy, initiative, responsibility and motivation.
We also had the opportunity to take part in an unexpectedly engaging focus group, facilitated by Sarah Manlove, IB Research Manager for Programme Development. We participated in online simulations for chemistry, physics and biology as well as a really cool agent-based modelling with Dr Van Joolingen.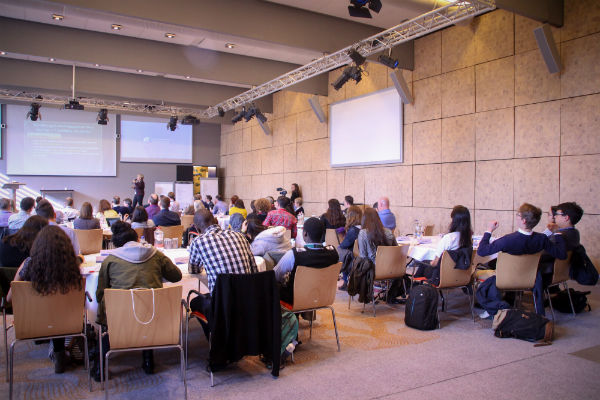 The focus group captivated our minds and hearts. It gave us hands-on experience with the topics mentioned in the speaker presentations. We experienced the DLM process by conducting experiments online as well as completing related written exercises. After an intriguing session where we used a virtual lab to break numerous burettes [graduated glass tubes with a tap at one end, for delivering known volumes of a liquid, especially in titrations], we were able to create a physical demonstration of the agent-based modelling. We were given particular scenarios and nature rules to obey, and had to react and behave accordingly. Dr Wouter Van Joolingen also led us through a Sim Sketch session of agent-based modelling and created simple systems based on cars and traffic.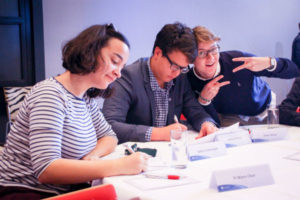 We concluded the day with a feedback session, the most valuable part of the day. We did not feedback solely on the activities of the day, but also about IB sciences as a whole. This session took the students by surprise as it is rare for adults, more importantly, an education system, to be interested and to value opinions from the minds and mouths of teenagers.
One of the feedback topics raised by one of my classmates was that science practical activities should be related to daily life, and taken outside rather than being confined to four classroom walls. Our student group also find that there should be more support for IB science Internal Assessments and for students who wish to write their extended essay based on the sciences, and also that the IB science curriculum should have a more in-depth focus instead of a focus on breadth to promote a more detailed understanding.
Our entire student group  had a very engaging and insightful day with the IB. We found it fascinating that modern educators are thinking out of the box and are creating original education systems which makes learning simple and fun. The fact that IB is trying to improve its curriculum—and new technologies are being developed and explored—is probably one of the biggest takeaways of the day. Most importantly, the students voices were heard and valued.
---
YiWynn Chan is an IB student at the United World College Maastricht, Netherlands. How do you think science education will look in the next 50 years? Post your comment below or let us know at communications@ibo.org.