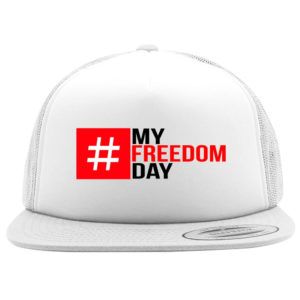 News channel CNN is giving students an international platform to raise awareness of human trafficking and modern-day slavery
Today, students around the world are coming together to call for an end to modern-day slavery. CNN will film and broadcast these efforts for #MyFreedomDay, which is part of its Freedom Project.
CAS group Atlanta International School Against Human Trafficking (AISAHT) has helped to spread the word and is calling for schools around the world to get involved.
The CNN Freedom Project addresses human trafficking, and works with different organizations around the world. CAS Supervisor Veronica McDaniel, says: "Children are brave enough to tell their schools that this is not a taboo topic, and is an issue that needs to be discussed and dealt with. Knowledge is power when learning about prevention, rehabilitation, and rescuing people from being enslaved."
"Students are learning to be activists, to stand up for what is right, to be risk takers and principled young people, who care about the world and the people living in it," adds McDaniel. "They are learning to take responsibility for their communities and they are informing people and communicating their knowledge within their schools and cities, and connecting this with other children around the world."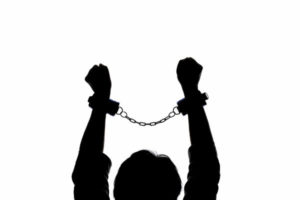 IB Diploma Programme (DP) student and AISAHT senior leader Charlotte Jones, says: "Awareness is such an integral part of progressing towards a slavery free world. CNN's #MyFreedomDay brings together a global platform for students to spread their anti-trafficking efforts.
"I'm most looking forward to seeing how children from all over the world are fighting for this cause and the impact they will create from our global day of freedom fighting. It excites me that this issue is now being recognized globally. It feels like the beginning of the end for modern-day slavery."
AISAHT partnered with CNN on a previous Freedom Project a few years ago. The news channel reported on the group's work after it instigated a global student movement and took part in lobbying to change the law in Georgia, US, which previously punished victims of human trafficking.
Through the Facebook group, called International Students Against Human Trafficking, 80 schools from all over the world come together to raise awareness of the growing crime.
If you'd like to get involved in #MyFreedomDay, please email vmcdaniel@aischool.org
For more information, visit: http://www.cnn.com/specials/world/myfreedomday or
https://www.facebook.com/events/755828911237544/?ti=icl
This article is part of a series of stories from IB World magazine that bring to life the wonderful initiatives undertaken by IB students and educators from around the globe. Follow these stories on Twitter @IBorganization #IBcommunitystories. Share your great stories and experiences: email editor@ibo.org.