The Omgoi CAS project used an analysis technique to successfully improve the lives of local villagers
Despite the best intentions, many initiatives do not take the necessary time to explore community needs before taking action.
In a powerful form of inquiry learning, NIST International School, in Thailand, used 'needs analysis' to identify how it could help Omgoi, a hill tribe village, in the mountains of Northern Thailand, for a CAS (Creativity, Activity, Service) project.
IB Diploma Programme (DP) students home-stayed with the locals in 2013 and used various techniques to identify and investigate the most pressing development needs. These were: provide safe drinking water, improve sanitation and hygiene, promote safe water disposal, increase education levels and increase agriculture opportunities.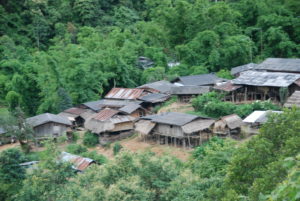 Students have since used the information to take action. The water project was initially scheduled to take five years, but it was successfully completed in less than two years.
Students have built around 24 bathrooms, meaning a third of the village has access to a bathroom, and they have encouraged the government to create a landfill to improve waste disposal.
The students have donated books, musical instruments, sports equipment and arts supplies to local schools. They've also created a fair trade coffee social enterprise, which is upskilling the community on growing coffee and increasing their income.
"It's a great location for a CAS trip," says Andy Dorn, CAS Coordinator. "As the village is hard to access, students have to hike in and out, which counts as activity; the development project itself is service but also allows for lots of creative opportunities."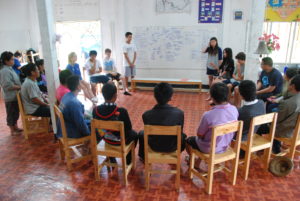 The trip is also a "very important learning experience", explains Dorn. "Students learn a lot of service and development skills. It connects very strongly to many DP subject areas and we have had links for geography, economics, business, design technology, visual arts, music, physics and environmental systems and societies (ESS) amongst others," he adds.
NIST visits Omgoi every six months, and most students return after graduation.
But, having accomplished the project's original five goals, what is left to be completed in Omgoi? "We may need to consider moving the project to another nearby village as well, but we will keep visiting Omgoi," says Dorn. "The coffee project is longer term and we are investing in a greenhouse for seeding plants. We'll work on planting over 200 coffee plants once the seedlings are one year old."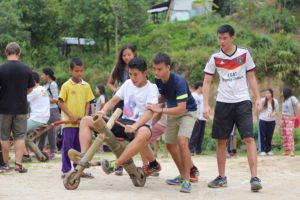 In addition, NIST has established a different project in Cambodia, which also followed the needs analysis process. Due to the success of its development projects, NIST has created a service group called 2Develop, which aims to inspire, connect and empower students to engage in development projects.
This article is part of a series of stories from IB World magazine that bring to life the wonderful initiatives undertaken by IB students and educators from around the globe. Follow these stories on Twitter @IBorganization #IBcommunitystories. Share your great stories and experiences: email editor@ibo.org.