Personal Project strives to change attitudes and make a positive difference
When Middle Years Programme (MYP) student Guilianna Giordano realized that there was a social barrier between disabled and non-disabled students in her school, she made it her mission to unite the school community.
Guilianna, from South Iredell High School in North Carolina, US, started a club called Friends for Difference as part of her Personal Project. Every year, she and 50 students organize a 'Winter Dance', which brings the whole school together.
"Disabled students are not in any of the same classes as the non-disabled students and this has added to, and built up, a stigma in my school community," explains Guilianna. "My personal project was to start a club and then break the social barriers."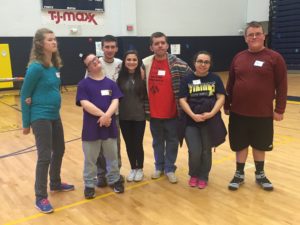 To fund the dances, Guilianna sells T-shirts to every club member. Around US$1,000 is raised every year, which is used to pay for entertainment, games, decorations and food.
The Winter Dances have been successful in their mission. "Prior to our first event, it was very rare to see any interaction between the students with disabilities and their peers. Now, it's very rare for people to pass in the hallway and not say 'hi'," explains Guilianna.
"It is the most heart-warming thing to witness, and I am beyond proud that my personal project has helped to change these relationships throughout the school community."
As well as conquering her fear of public speaking, Guilianna has also improved her leadership, organizational and communication skills.
"I exhibited the IB Learner Profile attributes of risk-taker, thinker, communicator, caring, reflective, and open-minded," she says. "My project was very difficult and if I did not love what I was doing, and who I was doing it for, then it would have been very easy for me to give up and choose a different project. My project ultimately served to make a positive difference in the lives of my peers."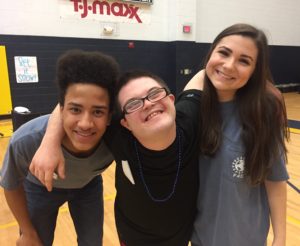 Although South Iredell High School has made several attempts to remove the social barriers, there is always room for improvement, says Guilianna. "It would be really great if some classes included all students," she adds.
Preparations are already underway for next year's Winter Dance.
This article is part of a series of stories from IB World magazine that bring to life the wonderful initiatives undertaken by IB students and educators from around the globe. Follow these stories on Twitter @IBorganization #IBcommunitystories. Share your great stories and experiences: email editor@ibo.org.