Graeme Boyd, Head Librarian at IB World School St Francis College, in Brazil, explains how the profession can step forward and play a fundamental role in schools
The role of a librarian has always seemed slightly vague or nondescript. The IB expects the school library "to play a central role in the implementation of the programme(s)". However, what is defined as a "central role" is requires clarity.
Certainly within the IB Learner Profile and the Middle Years Programme (MYP), fundamental concepts (i.e holistic learning, cultural awareness and communication) offer librarians the opportunity to provide guidance on academic honesty policies and best practices. But, beyond this, librarians have the autonomy to shape their daily responsibilities to play a key role in the learning process.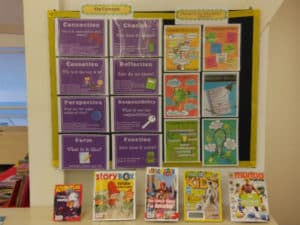 There are numerous opportunities available for librarians to show how they can enrich the learning experience within a school. But they have to be willing and brave enough to act…
Strive to become part of the learning community, rather than be seen as an "outsider". Engage in departmental meetings, prepare surveys of library user needs and work closely with IB programme coordinators, especially within the initial units of inquiry planning stage.
Interact with teachers in classrooms. Provide a range of tools to reflect and support the curriculum, and to encourage regular reading patterns in students. It's also important to display student work, provide slow board games – such as chess, for example, to develop particular skills – and embrace IT challenges, including coding and hackathons.
Instigate direct learning. By researching the curriculum, librarians can find key concepts, ideas, tangents and reading materials, which support the units of inquiry. Create reading lists or bibliographies, which can be constantly updated. Understanding IT tools and teaching software applications are also essential. Information skills relevant in 2017 include information overload, citing peer-reviewed work, metadata tagging, algorithm and data structure, terminology searching and troubleshooting.
Promote yourself, professionally. Take charge of your own professional development. Be as motivated about your own learning as you are students'. Information on teaching research skills, plagiarism, academic honesty, citation and referencing are available on the LIBGUIDES of many established international schools' websites – such as UWC Singapore SE Campus, American School of Doha and Western Academy Beijing. It's also a great idea to join mailing lists; tweet; start a blog or Facebook group; connect with the committee of a library group or organization; or volunteer to present at local workshops or conferences.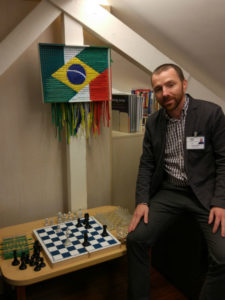 Work with your local government education department. Every country has unique cultural differences. The local government education department will publish guidance on what books and/or resources are acceptable, or not. For example, having worked in Kuwait, weekly visits from the Education Ministry – to check stock, taxes, details of importers/overseas suppliers and all current subscriptions – are a significant part of the librarian's job. From working in China, censorship meant anything related to the 3Ts (Taiwan, Tiananmen Square and Tibet) required school approval.
Creativity and imagination are key strengths of any librarian in the 21st century, as much as they are for any writer of children's literature. Librarians are also storytellers and great listeners, which require adequate social and interpersonal skills.
Collaborate with the school counsellor, or support services department, to ensure the library is inclusive, too. Library design, lighting, height-adjustable shelving and workstations, colour schemes and signage, are all hugely viable variants towards assisting students with specific learning difficulties.
Students are a great sounding board for feedback. Their ideas and suggestions must be welcomed. Gain their confidence and together you can evolve, learn and share interests. Remain open to suggestions and feedback from parents and teachers, too. Every library should have an anonymous 'suggestion box'.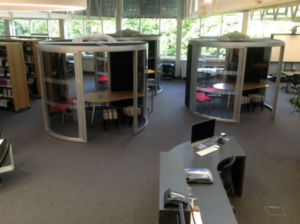 The library is the vibrant heart of the school. It should act as a steppingstone in which students are supported in their journey towards developing the self-confidence and academic prowess needed to gain access to the best universities and career development opportunities. Librarians can work with students to help foster an awareness of key global themes, transforming students into international ambassadors and global citizens.
Fundamentally, the librarian's role is to explain and show students how to learn – rather than just amassing factual knowledge – and to encourage their ability to work independently, and develop their own imagination, thinking and ideas. The voice of the librarian should be heard, as much as that of any teacher or teaching specialist. For some students, the library is a welcome release from the classroom. A place where independent thinking happens, and choices can be made. In the library, students become independent users of information, and take responsibility for their own flexible and interdisciplinary learning.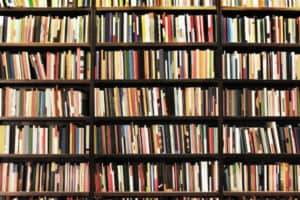 If you would like additional support, Boyd recommends the following:
Attend conferences such as Triennal Educational Collaborative for International Schools (ECIS) Librarians, International Association of School Librarianship (IASL) and School Library Association (SLA).
Join the International School Library Connection Facebook group
Visit the IB OCC forum, which offers impartial advice
Read 'The International Baccalaureate Diploma Program and the School Library: Inquiry-Based Education' (2011) or Andrew Abbott's 'Digital Paper' (2014).
Review the IB's 'Ideal Libraries Project'
Useful LIBGUIDES

UWC Singapore SE Campus:http://research.uwcsea.edu.sg/

American School of Doha: http://asd.qa.libguides.com/

Western Academy Beijing: http://hslibguides.wab.edu/