John Claughton, former Chief Master of King Edward's School, Birmingham, UK, radically abolished A-Levels to introduce the IB Diploma Programme (DP) – he explains why it was a risk worth taking, and how it was part of a wider plan to transform the school
Not many people get the chance to go back to their high school 30 years later as the Head Teacher. John Claughton returned to King Edward's School, in Birmingham, UK, to become Chief Master, and made it his mission to give other children the opportunities he had when he was a student.
During his 11 years at the helm, Claughton made fundamental changes to the school. He was instrumental in increasing access to an independent education for hundreds of students, and bravely scrapped A-levels in favour of the IB Diploma Programme (DP).
It was a risk that paid off. The DP exam results place the school among the best in the world, and have led to numerous accolades, including 'The Sunday Times International Baccalaureate School of the Year 2015-16' and the 'IB Boys' School of the Year 2015'.
Claughton's efforts were also recognized. He won the 'Lifetime Achievement' award, at the Times Educational Supplement (TES) Independent School Awards 2016, and 'Best Head of Public School' at the Tatler Schools Awards in 2015.
The King Edward's Outreach Programme, which works with over 200 different junior schools and 11,000 students in Birmingham and beyond, also won the TES 'Best Independent/Maintained School Collaboration' in 2015.
Now retired, Claughton leaves behind an incredible legacy. Looking back, he tells IB World magazine editor Sophie-Marie Odum about his determination for a better education for all, which led King Edward's to be recognized as the 'most socially and ethnically diverse independent school in the UK'…
Sophie-Marie Odum (SMO): What do you consider your greatest achievements to date?
John Claughton (JC): There are three things in my 11 years at King Edward's that are most material:
One of those things is the decision to give up A-levels, completely. Very few schools in the UK have ditched A-levels on one day, and then started teaching the DP the next. Most UK schools run both A-levels and the DP together, but we went for it in, what we describe as, the 'big bang.'
To change completely the Sixth Form [16-18-year-olds] curriculum in a highly academic and very successful school was huge. If it wasn't my greatest achievement, it was certainly the scariest thing I ever did.
The second thing that stands out was the move to open up the school to students from a wider range of backgrounds. King Edward's can now claim to be the most socially and ethnically diverse independent school in the UK.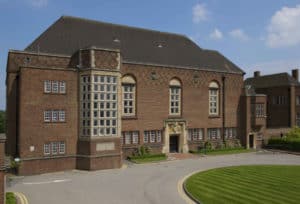 When I was a student at the school in the early 1970's, I had access to a free education. It was a largely state-funded school, whereby 80 per cent of the students were there for free. However, today it's an independent, fee-paying school.
When I was a student, it was the best academic school in the country because it was open to all, whatever a family's financial situation. When I returned 30 years later, I wanted to make sure, as far as I could, that such a remarkable school was available to the most able students, and not just the ones who could afford the fees. This is particularly important in Birmingham, which is a diverse community in ethnic terms.
We raised £10m for Assisted Places (donated from our alumni over seven years), and doubled the number of students who paid no fees, or reduced fees.
The third thing we did in my time was make a massive investment in the school's facilities. This helped strengthen the school in some fundamental ways. We built an £11m performing arts centre, a £5m science and language block; and a £1m hockey pitch and pavilion. As with Assisted Places, major donations from alumni were critical to these developments.
SMO: Why did you ditch A-Levels in favour of the DP?
JC: There was a strong sense amongst the staff, some of who had taught me, that A-Levels no longer provided the intellectual challenge needed by our students. So, it was the intellectual aspect of the IB that appealed to us first. But the more we looked into it, the more we realized that the other elements of IB were aligned with King Edward's ethos. There always had been a prize essay system, a strong commitment to activity, service and a broad education, so the IB Core and the school fitted together very well.
Even so, it wasn't an easy decision to take or an easy argument to win in a school that was already very successful. Indeed, I'd say it was pretty terrifying, especially when  the first set of results were imminent. If things hadn't worked out, this would have had a dire impact on the futures of students and the school's long-term reputation. I didn't want to damage a great school, and my own old school.
But, in the end, after six years, the IB has done what we wanted. Our teachers say the IB is more intellectually demanding and challenging, and interesting for them as teachers. We think the level of intellectual engagement of our students is also much better.
In the academic sense, I'm absolutely convinced that the school is in a better place than it was with A-levels. The school has a very different atmosphere because of the new curriculum. There is clear evidence that our students are getting into better universities than in the past and thriving.
SMO: What were the main challenges, and how did you triumph?
JC: The crucial thing was persuading the parents that scrapping A-levels and teaching only the DP – an unknown quantity to them – was not an act of lunacy. The good thing was that the parents trusted the school and the students are deeply committed, so we relied on that capital of trust and respect.
The teachers also needed persuading. Teachers only want to do the best for their students and they needed convincing that this was a risk worth taking.
I think that four things were in our favour. The first was that we set up a working party from the staff to look into IB and it was their recommendation that we should make the change. The second was that other UK IB World Schools helped us a great deal. We visited and talked to staff from many different schools and DP students came from Dartford Grammar School to speak to our students about what it was like. We were heavily dependent on the IB community to help us win arguments in favour of a 100 per cent DP curriculum. We literally could not have done it without this support.
The third was that we appointed John Fern to be responsible for the change and his rich experience of IB was of inestimable value in seeing us through the process, and the nerves.
The fourth was that we had a governing body and staff who had the courage and commitment to take on such a challenge. I don't think there are many places that would do what we did, or could do what we did.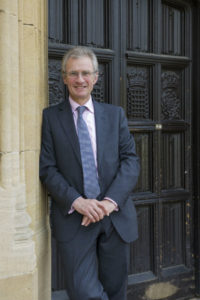 SMO: Why is an international education so important in today's world?
JC: Today, King Edward's is a truly extraordinary mix of students from so many different backgrounds and cultures, reflecting ely the nature of Birmingham itself. I think it's the best possible education in the face of today's world and, by far the best thing for the future, especially in these days of increased nationalism and xenophobia.
Most cities are now international in their background, and many of our students will live international lives. The most important thing is for people to understand each other, to respect diversity and to integrate. The IB's philosophy to respect other's opinions and to make the world a more peaceful place makes a great deal of sense in a diverse city like Birmingham.
SMO: What are the biggest challenges that education faces today, and how can schools overcome them?
JC: It differs from country to country. In Britain, education is a subject of constant debate and change and intervention.
The state wants education to solve social problems; there's an ongoing debate about selective education and the existence of independent schools, and a constant concern about hiring good teachers and encouraging them to stay in the profession. In such an environment, schools feel under constant pressure to perform so that they don't have the time or the freedom to break out of the old dispensation.
This may be the reason why IB programmes are not growing as much in the UK, even though it provides precisely the kind of education that the world wants. Interdisciplinary learning, which develops problem-solving, teamwork and communication skills, is vital but it is not visible in UK education systems.
An IB education offers fundamental skills that universities and the world of business want and I hope that, over time, the DP and IB Career-Related Programme (CP) programmes gain visibility and acceptance.
SMO: Now that you have retired, what legacy do you hope you have left behind?
JC: I hope that from what we did, lots of students will get an education at a truly great school that will prepare them to do really important, worthwhile things in their lives. Our world needs such people more than ever.
I'm now working with the IB in the UK to help existing schools, and raise awareness about the DP and the CP. There is a growing debate about the nature of education, and I'm trying to make sure that the voice of the IB is heard.