Ash Buchanan tells IB World magazine how the 'benefit mindset' will create a thriving next generation  
There is a global movement that is taking place in education. For example, in Australia, students are learning how to strengthen their relationships, enhance personal resilience and explore what it means to be a global citizen through positive education – which aims to develop student wellbeing and promote happiness.
Growing evidence suggests positive education can lower anxiety, boost self-esteem and help young people achieve more at school.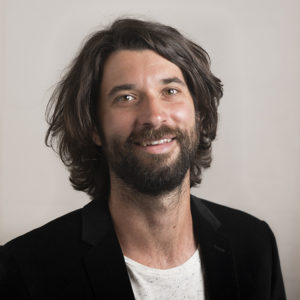 In Germany, some schools have subjects specifically on happiness and social skills, while in Bhutan, in South Asia, young people learn mindfulness and how they can best contribute to their country's Gross National Happiness.
Around the world, a growing community of teachers and students are fundamentally rethinking the purpose of education. At the core of this movement is a simple question: what does it really mean to be successful at school and in life? They are discovering that there is real value, in being of value to themselves, to others, to nature and to the future.
It is a new mindset that is redefining success; from being the best in the world, to being the best for the world. It's called the 'benefit mindset' explains Ash Buchanan, Director of the Benefit Mindset.
Everyday leadership is becoming a critical 21st century skill," he says. "We live in an increasingly disruptive world. It's a time when people need to prepare themselves for a future where we don't know how things will unfold, a time when intelligence and learning is no longer enough to guarantee resilience in the years to come.
"So how do we foster human development in the face of the unforeseen challenges of tomorrow? How do we prepare people for jobs that have not been created, to use technologies that haven't been invented, and to respond to social problems that have not yet arisen? And how do we empower people with the skills to work together to co-create a flourishing global society?"
Buchanan adds: "The benefit mindset is a way to empower students to think about how they can find their way more purposefully in an increasingly complex world. It's a way to thrive in the face of our mounting global challenges."
The everyday leader
The benefit mindset describes society's everyday leaders who choose to promote wellbeing on both an individual and a collective level.
It builds on Carol Dweck's pioneering research on 'fixed' and 'growth mindsets', which explain how our beliefs about the nature of intelligence can profoundly shape our ability to learn and grow.
Buchanan says: "The growth mindset is based on the belief that with effort, we can learn and grow. The benefit mindset goes one step further. It's based on the belief that with effort, we can use what we have learned to make a meaningful difference in other people's lives. We can make choices that bring out the best in others, and make the world a better place. When we do this, we become an everyday leader, someone who consciously chooses to be a force for good in our world.
This evolution in thinking is not to suggest that concepts like the growth mindset are less important. On the contrary, learning how to grow and differentiate ourselves is integral to every person's development. The difference is, students operating with a benefit mindset actively choose to use what they've learned to make a meaningful difference in other people's lives. In doing so, they use their learnings to lead."
Buchanan has a background in environmental sustainability and social impact, but says he soon started to notice the "inseparable importance" of our mindsets in the overall performance of his projects.
"I decided to take a Master of Applied Positive Psychology to explore the potential of mindsets more deeply," he explains.
"More specifically, I studied how 'being well' on an individual level supports us in 'doing good' at a collective level. How people can come together and be of value to the bigger systems they belong to. The more I looked, the more I could see a third mindset in action – people who were using what they had learned to make a meaningful difference for our common future. So I decided to give it a name, so that it can be further explored and studied."
Contribution walls in the classroom
So how can IB teachers introduce the benefit mindset into the classroom? Buchanan says it's essential for students and teachers to regularly talk about their mindsets in well-facilitated ways. "They need to talk about who they are – their authentic attitudes and beliefs – and who they collectively want to become."
He suggests co-creating a classroom contribution wall at the start of the school term, where students are asked to think about their gifts and strengths, and about how they can use them to bring out the best in each other. They then add their contribution to the wall for all to see, and throughout the semester they reflect on how it feels to have a benefit mindset.
"The key take-away is this, if we truly want to create a thriving classroom environment, we need to do it contributively," says Buchanan. "We all have a unique set of gifts and talents, and the quality of results we create is highly correlated with our ability to discover how we can share them in deeply meaningful ways."
Aligned with the IB philosophy of developing inquiring and caring young people who will help create a better world, Buchanan's benefit mindset focuses on the development of collective humanity, and an education that creates a global culture of everyday leadership, which will ensure a better world for the next generation.
Do you use the benefit mindset in your IB World School? Share your experiences with the editor: editor@ibo.org