A 'Parent Speaker' series at an IB World School in Boston, US, helps students plan their career path
For one afternoon a week, all IB Diploma Programme (DP) students at British International School of Boston, US, attend career planning sessions. But it's not a typical session. Parents volunteer their time and share their professional experiences.
The Parent Speaker Series encourages students to think beyond the demands of the DP and examine how they can apply that learning to the wider world, now and in the future.
Recently, parent Stephen Walsh discussed HIV vaccination research and development. He shared his training, day-to-day responsibilities and the previous projects he had been involved in.
"This discussion had the biggest impact on students," says Ruth Williams, DP Coordinator, and DP physics and tok Teacher. "Students were especially surprised about the huge time scale involved in vaccine development and testing. They were also interested in the very wide range of scientists involved in the process."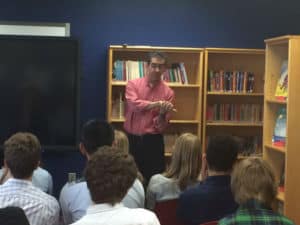 In the past, parents have discussed marketing, academia, alternative medicine, finance, product development, politics and policy. The afternoons also offer an opportunity to explore the DP core and plan for college.
Williams adds: "The Parent Speaker Series provides insight into fields and careers that students may not have previously considered, as well as a glimpse into careers that stem from what we're actually learning within the DP."
External speakers, recruited from the wider community, have also attended British International School of Boston to discuss family wellbeing, motivation, teenagers and technology and cognitive development.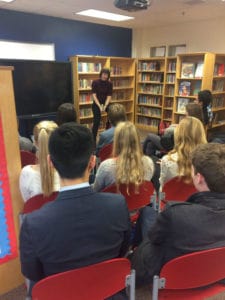 Williams is already starting to get sessions in place for the next academic year. "But to round off this year I'm really looking forward to a session by a parent who recently returned from Mosul, Iraq," she says. "He works in the communications office for the UN Humanitarian Affairs Office, and he will be presenting on his development work."
---
This article is part of a series of stories from IB World magazine that bring to life the wonderful initiatives undertaken by IB students and educators from around the globe. Follow these stories on Twitter @IBorganization #IBcommunitystories. Share your great stories and experiences: email editor@ibo.org.