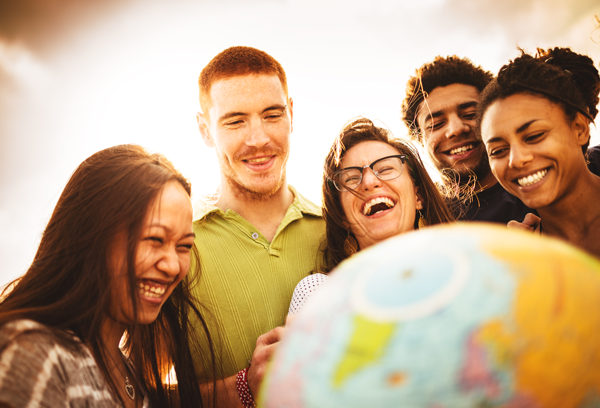 By Mairianne Walker
Today, millions of people woke up, switched on their phones and digested the latest news from around the world. I was one of those people. What I read each day tells me we live in turbulent times.
Fortunately, my social media feed is filled with inspiring quotes from people like Nelson Mandela and Malala Yousafzai. They project a little hope into my morning, and more often than I expect, remind me of the power of education:
Education is the most powerful weapon which you can use to change the world – Nelson Mandela

 The only way we can create global peace is through not only educating our minds but our hearts and our souls – Malala Yousafzai
Mandela first made this statement in 1990 and repeated it more than two decades later in Johannesburg in 2003. Malala's quote came a decade later, in 2013. It makes me wonder: Is the value of education a lesson that the world refuses to learn? Do we need constant reminders of the power of education?
In my day-to-day life, I know that my education has had an impact on a local level. It has helped me get a job and pay my bills. But, what about on a global level? What about us? What is it about international education—given the current challenges we are facing—that will allow it to really have an impact on the world? How do we end extreme poverty, fight inequality, and fix climate change?
I am in awe of the many inspiring people—like Mandela and Malala—who have a gift: the ability to draw others together from around the world, invite them in, learn from each other, commit to shared goals, and take action to help us face a multitude of challenges together.
But can we do more? In today's world, unless it's in our news feed or packaged neatly in a quotable meme, we may not hear about many great initiatives nor make the connection between this work and how it relates to international education.
During my time as an intern here at the IB, I've come across so many inspiring stories about the students, alumni, schools, and educators who really are making a difference and having an impact.
Here are a few personal favourites from my newsfeed:
It's true that we live in turbulent times, and there is a lot to fix. But we must stay positive, get involved, and connect with those around us who are doing both simple and extraordinary work that contribute to a better future.
---
Mairianne Walker is an IB Diploma graduate from Hasseris Gymnasium, Denmark and is currently completing an internship with the IB Global Communications and Branding team in The Hague, Netherlands.