Education is one of the strongest tools the world has to advance and improve itself. The World Bank Group decided to discuss if the world could come up with a solution to education inequality.
---
by Ocie Grimsley
On Wednesday, 11 October 2017, the World Bank Group held a panel discussion titled Pass or Fail: Are countries doing their education homework? I was able to listen in via live stream on the World Bank Group's website and found some of the topics to be related to the challenges faced by many international educators. The discussion focused on the learning crisis and the global education gap, covering issues ranging from finance, education quality, gender, and technology.
Educational standards are not equal across the globe, and the panelist all felt that this should not be the case. CEO Farah Mohamed of the Malala Fund moderated the talk with guests Kristalina Georgieva, Sri Mulyani Indrawati, Claver Gatete, Wendy Kopp, and Winnie Byanyima. Over the duration of the hour-long session, each panelist shared their ideas. I found many worth highlighting and I have included my favorite points below.
Kristalina Georgieva, CEO, World Bank
Schooling is not equal to learning…we need to shift gears in education to prepare for the world of tomorrow.
Georgieva mentions that back in her home country of Russia, schools in rural areas were checked and assured to have the same quality of education as those in Moscow and St. Petersburg.
Sri Mulyani Indrawati, Minister of Finance, Indonesia
It's not about the budget, it's about the school system and the learning process.
Indonesia already donates 20% of its national budget to education, but Indrawati stated that it is not enough. Her focus remains on students, making a compelling argument to put students first in schools. What they learn is important, but so is how they are learning.
Claver Gatete, Minister of Finance and Economic Planning, Government of Rwanda
We must have an agenda balance in the large scale and in schools.
Coming from the African country of Rwanda, Gatete talked about access and balance. He elaborated on how finances create different levels of access to information at private and public institutions. Gatete emphasized that "access is of utmost importance."
Winnie Byanyima, Executive Director of Oxfam International
Donors and the World Bank must stop funding for-profit schools; invest in quality public education.
Byanyima discussed how she believes that education is not a privilege. She proposed finding radical ways to create higher quality public education.
Wendy Kopp, CEO & Co-founder, Teach For All
It is essential to cultivate leadership capacity in each country to make needed changes in education.
Kopp from Teach for All emphasised leadership. Without passionate leadership that focuses on learning and improvement, the education gap can never be reduced.
---
What is your perspective as an IB educator, student or graduate? Follow this link to watch the full discussion.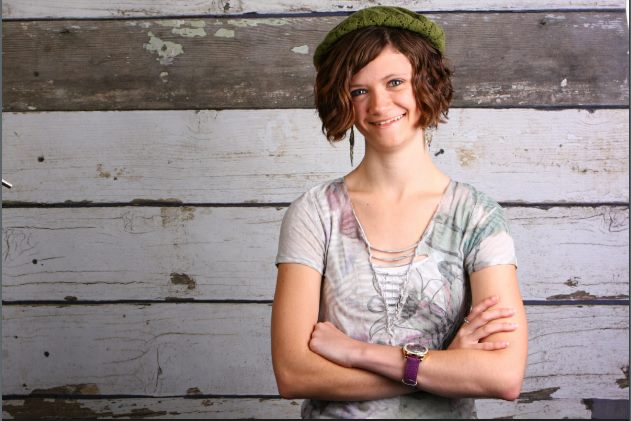 Ocie Marie Grimsley graduated from Clarke County High School with the IB diploma in 2015. Currently pursuing a BA in English at George Mason University, she continues her passion for learning and hopes to encourage others to break the mold and redraw the boundaries by thinking outside the box. She currently interns with the International Baccalaureate as an alumni communications assistant.