Working with leading university researchers from around the world, we conduct rigorous studies about the impacts of our programmes on students, teachers and schools. Given the increasing importance of data in the education field, research can be helpful in making the case for IB programmes. This new resource highlights global research key findings across the Primary Years (PYP), Middle Years (MYP), Diploma (DP) and Career-related (CP) Programmes.
We hope that this resource will be useful to school leaders, parents of prospective IB students and many more across the community.
Here's a sampling of some of these findings:
To examine the higher education outcomes of students in the United Kingdom, researchers explored the university enrollment and achievement of statistically matched groups of DP and non-DP students. DP students performed well in terms of enrollment in top universities and achieving first- or second-class honours degrees (HESA 2016).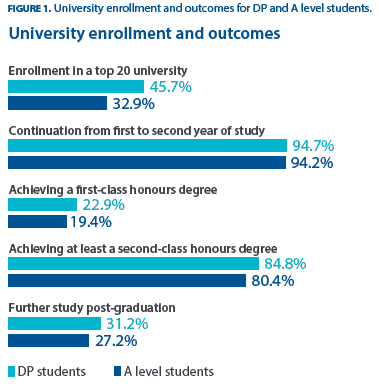 IB Research conducted a study to examine the higher education pathways of all CP graduates in the United States from 2013 to 2015. The study found that 81% of CP graduates enrolled in university sometime after secondary school and 76% enrolled immediately. Additionally, 89% of CP graduates who enrolled in university came back for their second year (Mack et al 2017).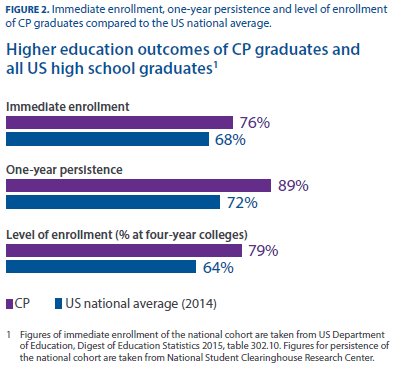 To learn more, download or print the new global research key findings. Interested in a particular programme or region? We offer similar resources for each IB programme and region.