---
Proudly telling the world about #generationIB in our 50th anniversary year
---
Local IB World Schools collaborate every year to raise awareness for the homeless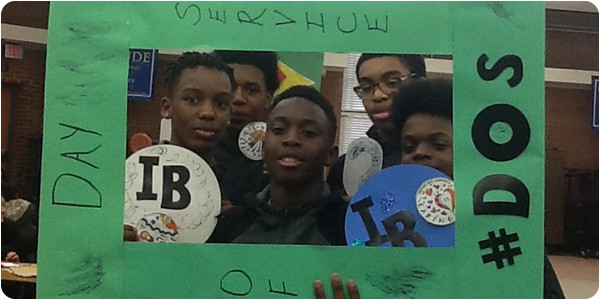 Three local IB World Schools in Maryland, US, have teamed up and tapped into their creative talents to address the topic of homelessness, hunger and poverty.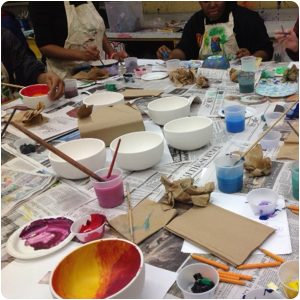 IB Diploma Programme (DP) students at Parkdale High School worked with Crossland High School and Frederick Douglass High School to make and paint ceramic bowls to support The Collaborative FBCOG. The organization helps to identify issues of food scarcity, connect families with humanitarian services and provide health and wellbeing support to those in need. Students will later auction the bowls and hope to raise USD$5,000 for The Collaborative.
Funds to buy the materials and feed volunteers were provided by a grant through Youth Service America volunteer organization and a partnership with creative education company Artworks Now.
For the past five years, the schools have collaborated on Martin Luther King (MLK) Day of Service. Over the years, Parkdale students have delivered outreach activities with National Coalition for Homeless organization, volunteered at homeless shelters and hosted a 'World Café', which encouraged involvement from the local community and raised awareness around affordable housing.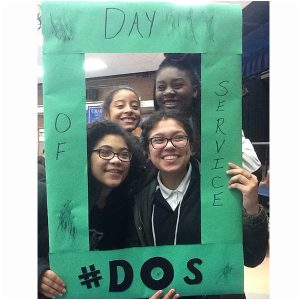 Parkdale's DP coordinator, Shayne Swift, says: "Our initial journey started with dismissing our preconceptions, assumptions and biases about the topic, and since then have conducted curricular work through all DP courses and creativity, activity, service (CAS) each subsequent year. We have been in the cyclical process of inquiry, action and reflection."
She adds: "Day of Service demonstrates that school communities can galvanize together to make a difference. Students learn that there are a variety of ways to give their time, energy and talents, and can appreciate diverse backgrounds in and across schools."
---
This article is part of a series of stories from IB World magazine that bring to life the wonderful initiatives undertaken by IB students and educators from around the globe. Follow these stories on Twitter @IBorganization #IBcommunitystories. Share your great stories and experiences: email editor@ibo.org