DP student Sea Yun Joung shares with IB World how the TOK course makes an IB education unique and benefits him as a lifelong learner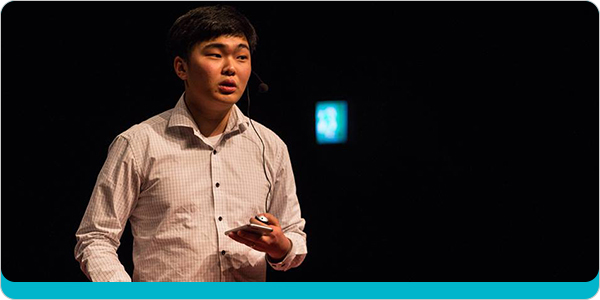 "Implicit", "inquisitive" and "thought provoking" are just some of the words Sea Yun Joung, IB Diploma Programme (DP) student at Taejeon Christian International School (TCIS) in Korea, uses to describe theory of knowledge (TOK).
What is TOK?
TOK is an integral part of the DP. It provides an opportunity for students to reflect on the nature of knowledge, and on how we know what we claim to know. It aims to make students aware of the interpretative nature of knowledge, including personal ideological biases.
TOK classes involve a lot of discussion and critical thinking activities, and the course is assessed via an oral presentation and 1,600-word essay. For Sea Yun, this is what makes the DP unique.
He says: "In so much of our education, short-term thinking and grades are seen as most important. So much so, that often our skills, which will help us in the longer term, are left almost untouched.
"The IB way is highlighted in TOK, because it is a course that builds our critical and creative thinking skills in a way that rote memorization never can. TOK is integrated into my other subjects, because that central (yet cliché) question 'how do we know?' is relevant in every subject."
He adds: "It is not just a skills-building, or thinking course, it is an interdisciplinary course, which teaches us the foundations – the assumptions of all the other courses. Grades and short-term interests often crowd out the longer-term, critical thinking and coherent thinking in many education systems around the world. TOK is, in many ways, a counterbalance to this crowding out."
Encourages intercultural dialogue
For Sea Yun, taking the DP was a natural continuation of his IB education as he previously studied the Primary Years Programme (PYP) and Middle Years Programme (MYP). However, he was particularly impressed by the DP's encouragement of critical thinking, and the focus on values.
He says: "The IB as a whole is very values-driven. Underpinning what we learn at school is the IB learner profile. So, for me, the DP is a programme that invigorates my academic potential to a very high level, but also means that I do not blindly study. The IB continues to inspire me to study, because of the values that underpin it."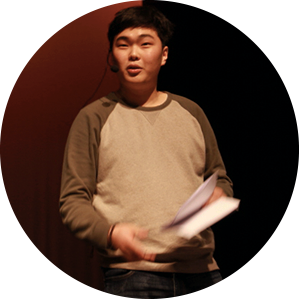 Critical and creative thinking skills are embedded in Sea-Yun from his previous IB experience, but intercultural dialogue is the most important skill he gained in TOK, he says. "While I was further extended to think logically and coherently in TOK, much more growth was attained when I discussed TOK questions with my classmates. Having experienced different cultures, my classmates often have a completely different take on a question or matter."
"TOK taught me to acknowledge my own biases, and to think critically about them. Indeed, this doesn't necessarily mean I have changed my own views, but TOK has, and undoubtedly will continue to keep me questioning the foundation for my own beliefs – especially as I talk to those of different cultures with different assumptions."
Changing the school culture
When Sea-Yun and his class discussed the possible flaws in the whole education system, this was a "truly eye-opening" moment.
"We listened to Sir Ken Robinson discuss how our education system resembles a factory system. The fact that we assume that the most common thing between groups of students is their age, grouping them into year level, for instance, exemplifies how our system of education is not so much different to a factory."
Sea Yun champions a TOK culture where all students in school are internationally minded, lifelong learners with strong critical thinking skills. "My TOK teacher and I have discussed the possibility of DP year 2 students assisting in teaching some DP year 1 TOK classes, for instance. This would mean that TOK would no longer be a teacher's lecturing class, but also a class of dialogue, and intercultural discourse, which is student-led. I hope this will lead to a change in the culture of our school as a whole to a more TOK-friendly one."
And once he finishes school, Sea-Yun hopes to continue to advocate a TOK mindset. "I see myself as an ever-contemplative person," he says. "In this rapid, digital age, I hope to be someone that can advocate for slowing down, and at times, thinking. I aspire to help others to know their own minds, and their own spirits."
---
What are your experiences of the TOK? Students and educators, we want to hear from you: email editor@ibo.org