PYP student builds wells in Africa after learning that not everyone has easy access to water
When PYP student Pearl Fisher learned that in some parts of the world girls must walk so far for water that they can't go to school, play, or do many of the things she loves to do, she wanted to help.
Pearl, from The Healdsburg School, in California, USA, creates and sells cards to raise funds for international charity Water4, which trains villagers to drill and maintain their own wells. To date, her project has raised USD$8,000 and built four wells in a village in the Democratic Republic of the Congo.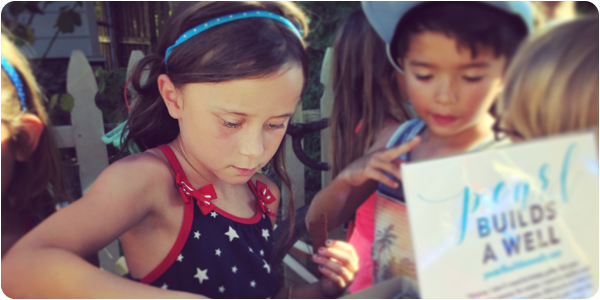 The idea stemmed from the 'Water Resources' unit of inquiry. The central idea was 'Life depends on sharing and protecting its water resources'. Pearl says: "I remember learning about water pollution and how people walk a long way to get water. I remember seeing a boy and girl about my age walking for water and getting really tired at the end, and I thought that wasn't fair".
Pearl and her classmates got a sense of what it's like for many villagers in Congo. PYP Teacher Jeanette Inness asked students to fill a container with water and carry it over an outdoor course at the school. "I did it when it was kind of hot outside", says Inness. "The students were exhausted".
What started as a project just selling cards to friends and family, has grown. "My cards are now sold at seven different businesses all around Healdsburg. I'm surprised by how well my project has been received", says Pearl.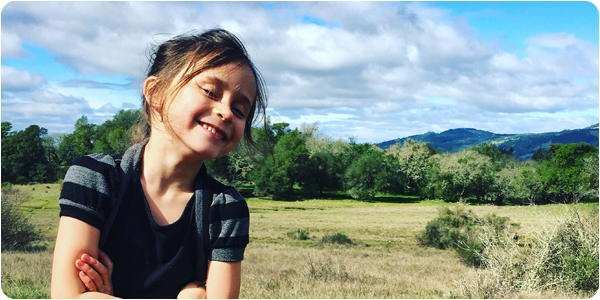 Inness says Pearl encompasses the IB learner profile attributes of 'Inquirer', 'Open Minded' and 'Reflective'. "Pearl loves to learn and is always asking questions. She is open to learning about new things and even if she isn't interested in a topic at first she finds a way to connect to it. She is self-aware and in-tune to her feelings, which causes her to think deeply about things".
"I am so proud of Pearl's achievements", adds Inness. "I can't wait to see what she decides to accomplish next".
To donate, visit pearlbuildsawell.com
---
This article is part of a series of stories from IB World magazine that bring to life the wonderful initiatives undertaken by IB students and educators from around the globe. Follow these stories on Twitter @IBorganization #IBcommunitystories. Share your great stories and experiences: email editor@ibo.org