---
Proudly telling the world about #generationIB in our 50th anniversary year
---
Former DP teacher Margarita Mansola tells IB World magazine how the power of education changed the lives of many refugee children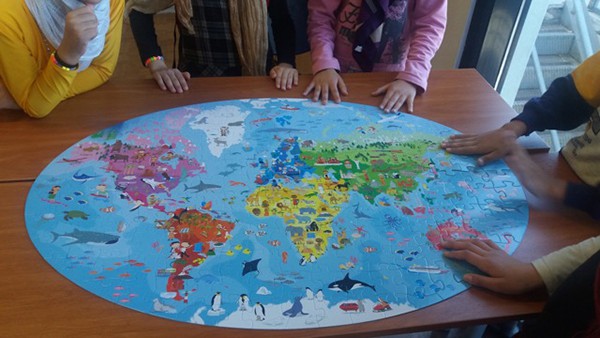 More than 1,500 refugees were transferred to Helliniko—a temporary, emergency refugee camp in Greece—when Macedonia closed its borders back in November 2015. Since closed down, it was a makeshift camp built in Athens' old airport and had been abandoned since 2004. There were minimum facilities and no space for children to learn or play.
With zero infrastructure or guidance in place, an NGO called DRC (Danish Refugee Council) hired Margerita Mansola, a teacher, educational advisor and senior examiner for IB Diploma Programme (DP) psychology, to build an educational programme from scratch in Helliniko.
Mansola, also a former DP teacher at Geitonas School, in Greece, willingly accepted the challenge. Over seven months, she used her experience in international education and background in educational psychology to create a programme that quickly made a long-lasting difference to many refugee children as she explains below…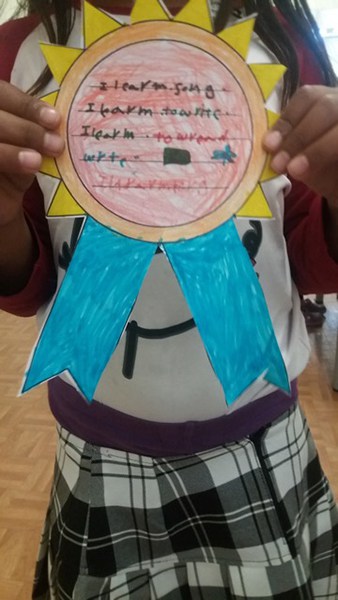 "Helliniko was an old and dirty building, and families lived in tents. Children were left without any recreational, educational or psychosocial activities.
"I worked alongside a Greek teacher and a mathematics teacher to teach 100 children between 6 and 18 years old. Classes were Monday to Friday, from 9am to 4pm. But there was no specific plan. It was left to us to design the educational activities.
"Instead of teaching English as a foreign language which is what many other camp educational programmes do, I felt that the children had more complex cognitive and learning needs so I organized an English non-formal programme. This included a number of interdisciplinary school subjects and encouraged children to learn about the world around them – such as geography, biology, mathematics and social sciences. I worked with the other teachers to discuss curriculum ideas and various educational or student issues. We also planned the daily schedule and composition of groups together.
"As an IB educator, I adopted a reflective teaching approach. Every class was diverse. Children came from varied environments, with different strengths, weaknesses, difficulties, problems, dreams and wishes. Some had been out of school for more than two years, or never had schooling. Many lagged behind in terms of knowledge base and learning skills. It was therefore imperative to carefully adjust teaching material and approach to meet their needs.
"Teaching was delivered through differentiated instruction and through building trust and confidence.
"At first, students found it hard to follow any structured activity. There were a number of behavioral, cognitive, interpersonal and discipline issues.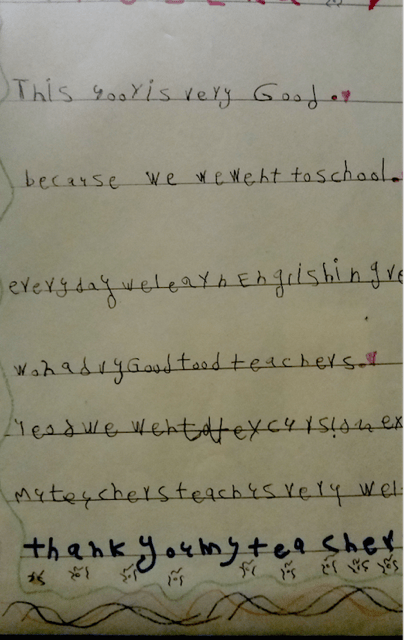 "Cultural specific misconceptions of school and learning were evident, too. For example, parents were not always backing up their children's efforts. Instead of attending classes, girls were often burdened with chores and boys had to work or follow their parents to market. It was also very hard to motivate and sustain motivation among 16- to 18-year-olds. Boys were more likely to drop out.
"It took a lot of work and long after-school hours to organize the material and plan the activities, but it worked. After around a month, I noticed positive changes. Students were transformed into active learners, seeking ways to develop and destined to become the best they can be.
"Younger children learned about space gravity and magnets, as well as discussed social issues and children's rights. Older students also learned about biographies of important people who changed the world, or who made their own way in life despite difficulties; history; issues on segregation; and democracy.
"All students mastered numeracy and literacy in English and, at the same time, developed meaningful learning. Their progress was assessed both formally and informally by tests that I devised myself specifically for each age group, based on set learning objectives and outcomes.
"It was also a great learning experience for myself. I learned how to be less demanding but, at the same time, still hold high expectations for all students. I also discovered different ways to assess their learning and was reminded that all children are invariably motivated to learn.
"I will always remember a 14-year-old student who had serious learning difficulties and mental health issues, and was always quiet. But, one day, she volunteered to read aloud in front of the whole class. She read fluently and with pride. I could hardly stop myself from hugging her.
"As an educator, I know how people change when they believe in themselves, and when they see and feel they can learn and thrive. But, to see it happening right in front of my eyes, day-by-day, by all children and so dramatically fast, was something unique. Children always surprise me with their strength and potential. This time, it was most evident.
"The children became happy and gained self-confidence. They felt proud of themselves. The programme brought a degree of normality and helped them see that they can make it, set realistic goals, and that learning lies above all the often insurmountable-seeming barriers.
"Helliniko has since closed and the refugees have been moved to other facilities. But, before I finished working with DRC, I devised detailed personal record files for each student, including all aspects of their personal, cognitive and psychosocial characteristics. This, together with a certificate issued by DRC, will help them in their future school life.
"Since my experience at Helliniko, I have worked in other refugee camps, with different organizations offering transferable learning skills to enable 12- to 14-year-olds to attend Greek school. I also voluntarily offer psychosocial activities to young children in shelters and English language lessons to adults.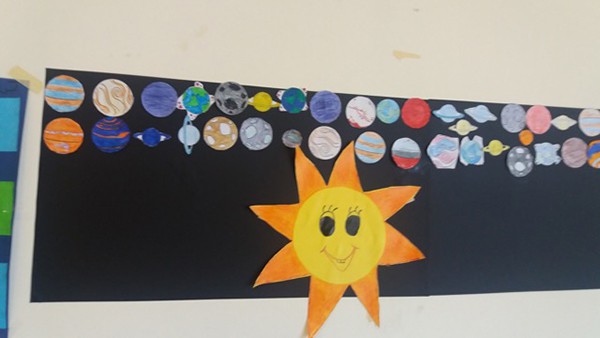 "I am an advocate for quality education for refugee children. However, simply enrolling them in to Greek public schools is not enough. All the work done can be easily lost if children are just placed in public schools with no support.
"Special 'catch-up' support programmes are needed together with parental education on positive parenting and language courses. I try to promote tools and attitudes that will help teachers accommodate these children the way they deserve.
"International education could be the answer. A number of refugee children have to regularly relocate, so an international education is the most feasible and sustainable solution, I believe".