By Judith Baker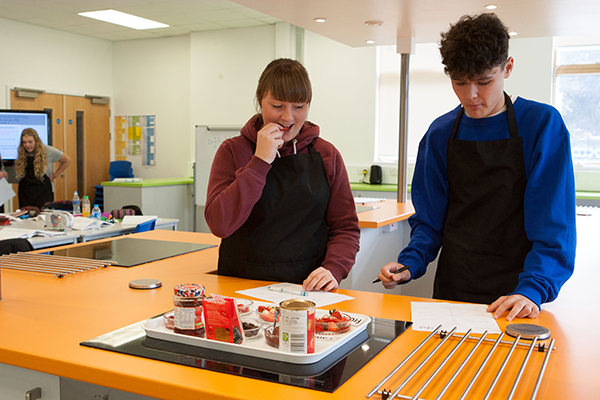 Food is such a popular subject in schools because it is relevant, interesting, and useful. It is only natural that some students in the UK will want to continue to study it at Key Stage 5. How disappointing then to find that all A Level courses in Food are now discontinued, at a time when obesity and type two diabetes are at an all-time high and many families have lost the skill and desire to cook and lack understanding of good diet and nutrition.
The introduction of a brand-new IB Diploma school-based syllabus in food science and technology is not only timely for those students fortunate enough to be studying the IB, it offers a lifeline for the study of food as an academic subject in schools. At present, this syllabus is the only course of its kind available for study at Key Stage 5 in the UK, and IB World Schools all over the world could also choose to offer it within the Diploma Programme.
The subject knowledge and discipline of food science and technology provides the foundation for related courses at University. Having the opportunity to study it gives students an insight into a field they may not have considered had they not had the opportunity to explore it in their sixth form.
At Dane Court, we have introduced food science and technology for the first time this academic year and the students are being taught in a new purpose-designed food room which was created by the generosity of a local builder, together with the food department. The students who have opted for the course did so either because they have a passion for the subject, having enjoyed studying it in earlier years, or they have chosen to come to Dane Court to study the subject because it is no longer an A Level option.
To be able to teach a subject right the way through a school is so important, for the students but also for the teachers. Striving for challenge and excellence at all levels is rewarding and makes for sharper teaching and good learning. It is so important for students to be able to see a clear academic or career route ahead if they are interested in a subject.
As a department, we are designing new teaching methods and interpreting the syllabus to make it interesting, challenging and fun. We have contacts in the food industry and plan to visit factories; invite speakers into school; attend any sixth form conferences and to give our students the opportunity to study for the level three qualification in food hygiene and safety.
Thank you to the IB and to the host school who have provided us with this new school-based syllabus. I hope that many more will take up the subject and that we will be able to produce the next generation of food teachers, nutritionists, dieticians, and food product developers as a result.
IB educators can find out more information about the food science and technology syllabus on the programme resource centre.
---
Judith Baker is Head of Food Science and Technology, Dane Court Grammar School, UK.