By Siamak Sam Loni and Angela Riviere
Today, more than half the population on the planet is under the age of 30—the biggest generation of children and young people that the world has ever seen. Through their creativity, energy and idealism, young people can bring about generational change, which can challenge the status quo and achieve positive outcomes—rapidly. Young people can help build a new system, one founded on sharing knowledge and cooperating across borders. As such, the lifestyles (values, attitudes, behaviours) and capabilities (knowledge and skills) of this generation will come to define the world in 2030 and far beyond. More than ever, young people are becoming aware of the enormous stake they have in defining and addressing global challenges—income inequality, climate change, conflict and poverty. They have an important role to play as a driving force for change.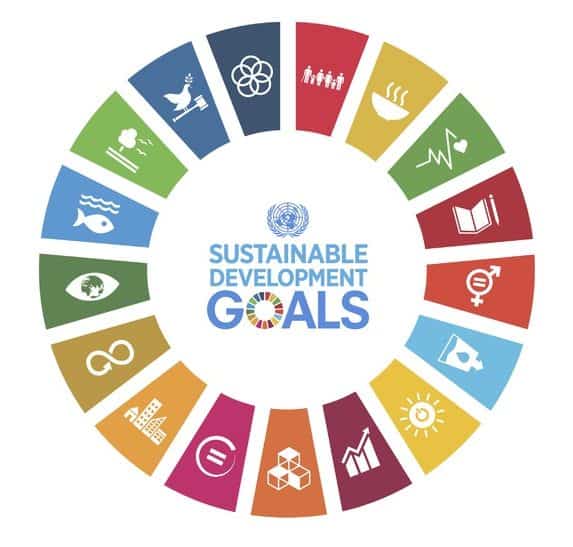 What kind of world could today's young people build?
One preferred future is outlined by the UN's Sustainable Development Goals (SDGs). These 17 objectives—negotiated and agreed to by all 193 world governments in 2015—envision a future in which we have eradicated poverty, protected the planet and ensured that all people enjoy peace and prosperity. They are considered by many experts to be the most important agenda of the 21st century because they highlight both the challenges and opportunities for the next 15 years.
What are IB World Schools doing to help young people prepare for a future that is filled with both threat and promise?
Sam Loni, Global Coordinator of the Sustainable Development Solutions Network (Youth), says:
Education has the power to help overcome many of these complex issues, and IB students are particularly well placed to respond. Their programmes of study equip them with the knowledge required to understand and engage with the SDGs as informed global citizens; they share a philosophy and mission that leads them to care about the SDGs, and a range of engagement activities that encourage them to transform this into action.
Programme development staff in the IB's Hague Global Centre recently met with Sam to hear about some of the initiatives being undertaken to engage young people globally in the challenges of sustainable development.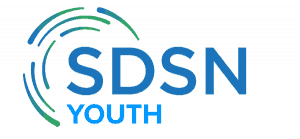 After meeting with IB staff and learning more about the four IB programmes, Sam was not surprised why so many of the young leaders he works with are IB alumni. He said, "The mission and ethos of the IB aligns perfectly with the philosophy of the SDGs. IB World Schools offer their students an education that is global, multidisciplinary and strives for a better world. Similarly, the SDGs are a universal and holistic agenda that aim to create more prosperous and inclusive societies by 2030. With 4,750 schools in more than 150 countries, 1 million students and a massive alumni network, the IB and IB students have the potential to make a significant impact on the SDGs. The innovative programmes and dynamic learning environments of IB World Schools allow for an easy and effective alignment to SDGs."
"For example, the community project in the Middle Years Programme (MYP) and creativity, activity, service (CAS) and service learning projects in the Diploma and Career-related Programmes, could easily be transformed to explicitly align with the SDG framework. This would also help learning outcomes as it would give student projects a clear framework of action—making it easier for students to choose a project, understand/evaluate its impact on their society and report its outcomes against global objectives."
Here at the IB, we are continuing our conversation with SDSN Youth (part of Sustainable Development Solutions Network), exploring potential teacher support materials, curriculum development, and guidance for schools. Many IB World Schools are already involved. How is your school helping students understand and engage with the 2030 SDGs? There are lots of ways that you can share your learning stories with us: Post a comment below, email us, start a discussion within the programmes communities via My IB, on Twitter including @iborganization and @SDSNYouth. And we are very excited about the #generationIB event coming up this September, find out more on that below.
Join the #generationIB event
Showcasing the unique approaches taken by IB students to address some of humanity's greatest challenges
As part of our 50th anniversary celebrations, we're inviting students of all ages from all four IB programmes to join a week-long #generationIB event from 24 to 28 September 2018 to showcase their collaborative skills and innovative ideas and solutions with the world. We're connecting with some of our most renowned alumni and with the UN Sustainable Development Solutions Network to grow ideas for the themes and challenges that will shape the event.
---
Angela Riviere is Senior Curriculum Strand Manager, Diploma Programme Development. Siamak Sam Loni is Global Coordinator, UN Sustainable Development Solutions Network, Youth Initiative, plus Executive Committee, UN Sustainable Development Solutions Network Australia/Pacific Regional Centre, and Project Officer, Monash Sustainable Development Institute (MSDI)