Carys Feehan, an IB student in Hong Kong, has never lived in her ancestral home of Wales. But this didn't stop her from drawing strongly on Welsh culture in a recent art exhibition she staged which helped her win a scholarship to study animation at the prestigious California Institute of the Arts (aka CalArts) in Los Angeles.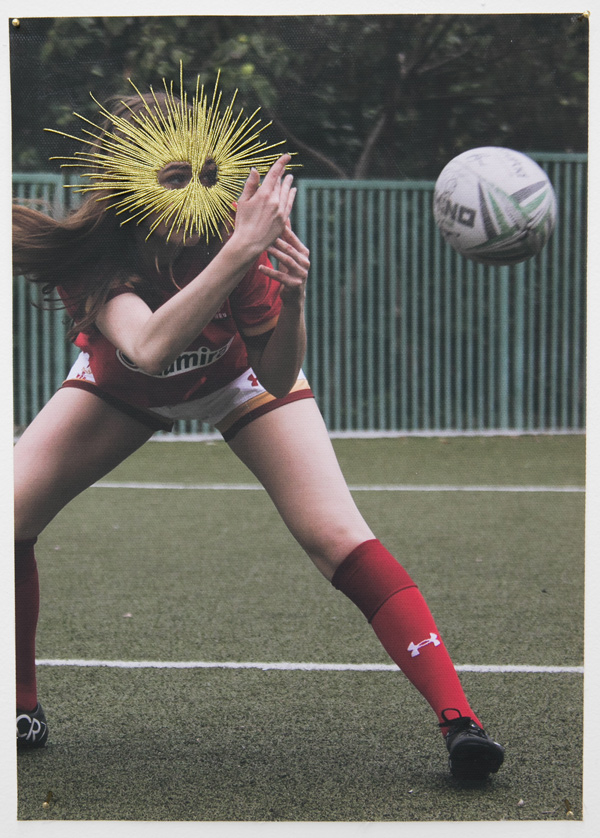 The exhibition, in March this year, was the culmination of art studies on the 18-year-old's IB Diploma Programme (DP) at Discovery College in Hong Kong. Its central theme was the Welsh national sport of rugby union. But mixed in with this there were other aspects of Welsh culture including the landscape of Snowdonia, and a folk ceremony known as Mari Lwyd wassailing.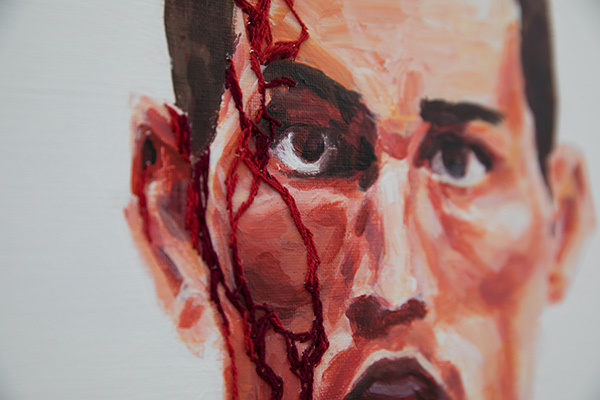 "Though I was born and raised in Hong Kong, both my parents are Welsh," Carys explains. "I chose this theme because rugby has allowed me to connect more deeply with my spiritual home, and because my family are deeply obsessed with the sport. Having a theme that's personally relevant is important because it shows it's strongly genuine."
Carys says aspects of the IB learner profile helped her creative process, particularly the attribute of risk-taking.
"Throughout my IB visual arts course, I became less precious with my work. I found my best works took form when I wasn't over-thinking every step of the process, and when I was taking personal and artistic risks."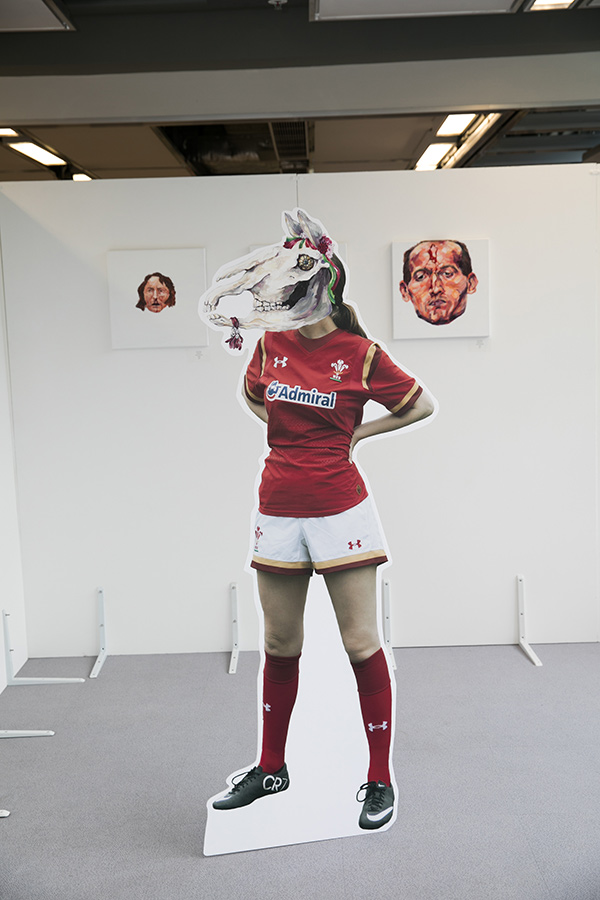 Her art uses photography and embroidery as well as paint. The portraits in the exhibition included legendary Welsh rugby players such as JPR Williams, Gareth Thomas and George North, as well as photographic self-portraits of Carys herself. Many of the portraits have bleeding wounds on their faces. Others have animal skulls instead of heads, or embroidery across their faces.
Prior to the exhibition, Carys used some of the exhibition artworks in her application process to study at CalArts on their Lillian Disney Scholarship. In August she will move from Hong Kong to Los Angeles where she will embark on the university's character animation course. Students before her have gone on to work for the likes of Disney, Pixar and DreamWorks.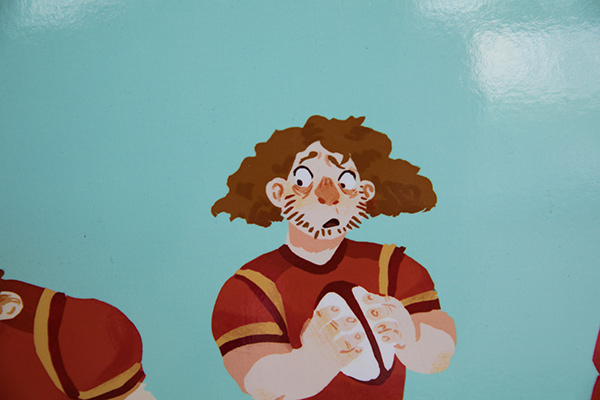 "It means a lot to me to know that people believe in my art and want to support me in continuing my work," Carys says. "At CalArts you have the opportunity to be involved in all aspects of the animation process and collaborate with students studying multiple artistic disciplines such as dance, music and theatre. There are also many opportunities to meet industry professionals."
Carys's art teacher at Discovery College, Fiona Altoft, helped Carys through her university application, as did her parents and fellow students.
"Imagine our excitement and delight that she was not only successful but was offered a scholarship too," Fiona said. "Many tears were shed in the whole process."