The inspiring story of how one IB World School in Angola used their communication and leadership skills to help refugees from across the border in DR Congo.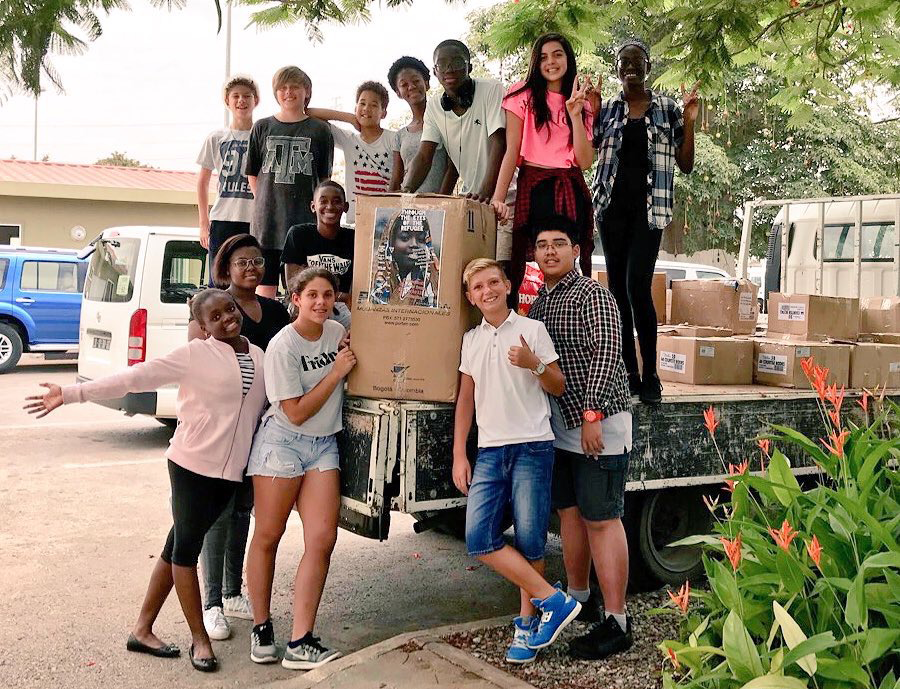 Koby Adu-Bonnah is a Middle Years Programme (MYP) student at Luanda International School, in Angola. Last year, he and 15 fellow students organized donations of clothing, food, mosquito nets and toiletries for Congolese refugees in the north of their country. They also arranged for the donations to be delivered directly to the refugee camp.
Here, Koby explains how he and his colleagues used their communication and leadership skills to overcome the challenges of a major charity operation.
The success of any project depends on the purpose of the goal and the support of everyone on the team.
Despite the severity of the refugee situation in Angola, our student leadership group (called Kimbo) only first learned about it during an interview with Angola's head of Catholic Relief Services.
When we raised awareness of the refugee situation in our school assembly, students were shocked to find out there were over 35,000 Congolese refugees in Angola's Lunda Norte Province. We all felt compelled to do more for the refugees.
Getting started was not easy. At first, there was little enthusiasm among team members, including myself, as the thought of sending donations across Angola and ensuring that they got to the refugees seemed impossible.
But as we continued to push on, we slowly saw the project coming together. I became more active with the organization and took on more responsibility, and so did the rest of the team, as we knew that what we were doing would directly impact the lives of refugees who were forced to abandon their homes. It gave our project purpose.
Maintaining clear communication and following through was critical to the management of our project. For our collection drive, I personally communicated with the United Nations representative for Angola, Pier Paolo Balladelli. On top of this, I communicated with my other team members to keep them updated and motivated. Communication within the team was just as important as communication without.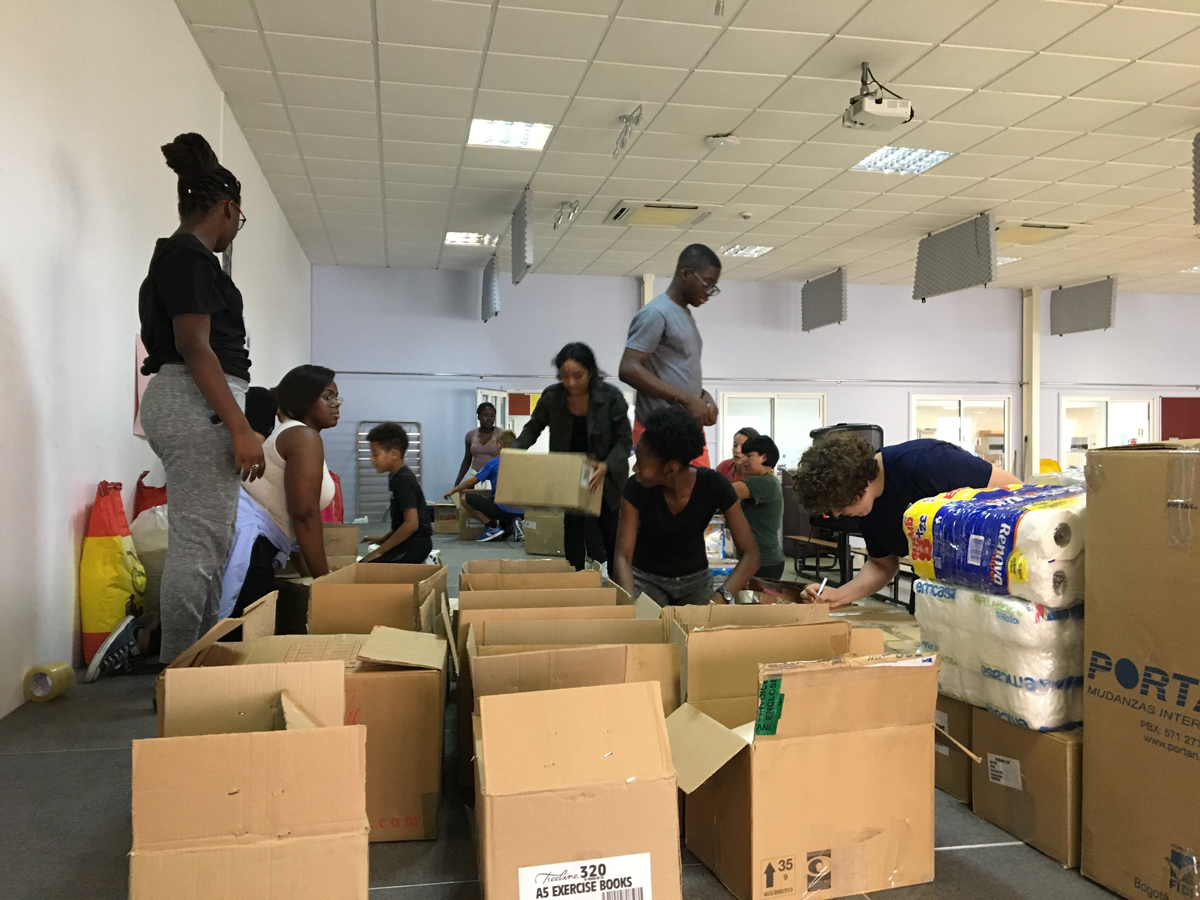 Throughout a project, there will be times where things will not go as planned: people do not respond, events do not happen on time or as planned, and deadlines are not met.
When this happens, it is essential that someone steps up and leads the team to resolve problems efficiently. A community project will not be successful if every block in the road causes the plan to break down, and the team to fall.
The largest obstacle to our collection drive was transportation logistics. After our initial arrangements fell through, we coordinated this with the UN.
Unfortunately, the UN was not able to send a transport truck on the day. But, as a team, we quickly came up with another solution: we organised a school transport truck to send to them, and we personally loaded up the truck.
A vital part of any good project is to keep in mind that success is a team effort. Not only do you need to trust your team, but you need everyone on the team to give 100 per cent. When either of those conditions is not met, it creates more work for individuals in the team and reduces the potential for success.
Being a student leader is not tied to ability or skill. It is about connecting with, rather than commanding people. It requires high expectations from all members of the school community.
As a Year 11 student and an older member of Kimbo, the foremost thing expected of me by my teacher supervisors was commitment. I was also expected to be a strong role model to inspire the younger or less experienced members.
Younger students tend to look up to older students for guidance. This said, they expect the older students to be open to their ideas when feedback is needed; to be critical yet supportive in making decisions, and overall to treat them as equal members of the team.
Despite the challenges, being a student leader opens up numerous opportunities to develop new skills such as collaboration, public speaking and organisation.
I would encourage all students to take on the challenge when the opportunity arises.
---
Have you heard about #generationIB?
We invite IB students of all ages to showcase their projects and work to devise solutions to some of humanity's greatest challenges—for new projects or those you've already completed—and share them online using #generationIB. For more information, visit www.ibo.org/50years/this-is-generationib.