By Maryam Al-Ammari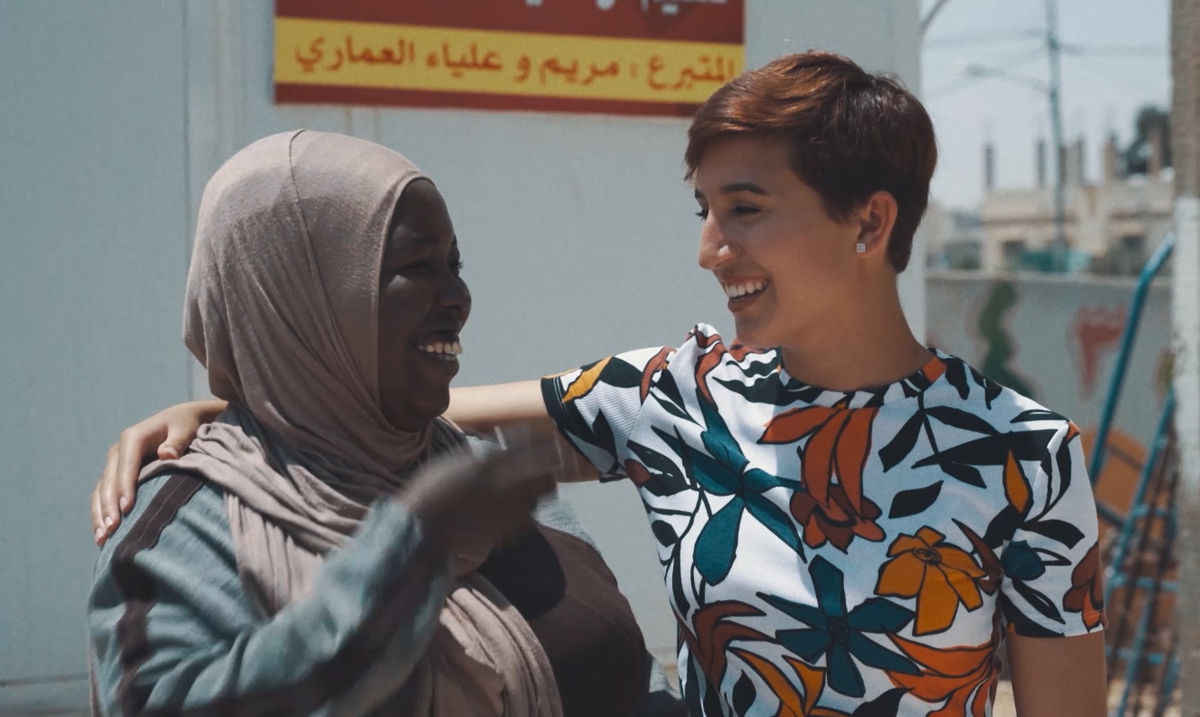 I am proud that the Maharat Sewing Project has become a community for women who share a passion for sewing and self- improvement. In numbers, it looks like this:
Four years operational, since launch in 2014.
More than 200 women have participated.
Three different sewing instructors.
Nine sewing machines.
An unthinkable amount of fabric.
Maharat has provided the resources for women to learn practical skills like sewing, crochet and knitting, with several women going on to start their own small enterprises. Most recently, a local garment factory approached the sewing centre to train and employ some of the women who have been educated at Maharat. Nothing gives me more pleasure than recognising the women who return day after day to better their sewing skills and see their friends. The conservatism that exists in Arab society can be isolating for women, especially if their interactions with other people revolve around the home. Maharat has built the reputation of a trusted space for women to gather in the community of Dhlail and has allowed friendships to form between women who wouldn't have had a chance to meet otherwise. It is itself a product of friendship and communication, particularly ones built during my time as an IB student, and I would like to celebrate the friendships that have empowered me to take on and expand this project.
My younger sister Alya is a fellow IB graduate and the co-founder of the project. I'd like to say our friendship dates back to when she was born but the first time I held her in my arms, she screamed and screamed until my mother picked her up again; however, the last 19 years have allowed us to grow closer as sisters and as friends. It is invaluable to have a team member and we have supported each other throughout the set-up, launch and running of Maharat. Alya is responsible for Maharat's website, social media and fundraisers, which has balanced my more creative and sewing oriented involvement in the project. I relied on Alya to monitor the progress of Maharat while I started university and moved away from home. Maharat would have not grown in the way it has without Alya's dedication to the project.
There's also an IB educator whose friendship I would like to celebrate. Ms Jaime Fontenot was my IB history higher level (HL) teacher and Model United Nations advisor. She supported my education by giving me both the structure and leniency to undertake a project such as Maharat, while still covering all the material I would need to do well in my IB assessments. Ms Jaime still cheers me on while I am at university and is an educator whose commitment pushed me to succeed both academically and personally.
Perhaps most pivotal in the launch of Maharat is my friendship with Jacki Scott. Jacki is the co-founder of Hands on Hope, a Jordan-based NGO that provides important services to Jordan's most impoverished communities. I met Jacki through another inspirational educator, Lisa Martin, and it was with Jacki's guidance that we decided to choose Dhlail as the location for the project. Jacki listened to my rough ideas about the sewing centre I wanted to set up and rather than tell me it was an undertaking too big for my age, did her best to mentor me on how to successfully set it up. She took a risk by investing her time in me and I cannot fully express my gratitude for that.
The IB developed my skills as a communicator, which is an attribute I would like see the women at Maharat develop. My ability to articulate my thoughts, aspirations and problems has opened me up to friendships that I've gained so much from. The friendships I have celebrated in this blog post as only a few examples, but it is important to show gratitude to those who shape us – our friends.
---
Get involved in #generationIB!
We invite IB students of all ages to showcase their projects and work to devise solutions to some of humanity's greatest challenges—for new projects or those you've already completed—and share them online using #generationIB. For more information, visit 
www.ibo.org/50years/this-is-generationib
.