Meet the IB student from a low-income Mexican family who attracted more than US$1million in university scholarships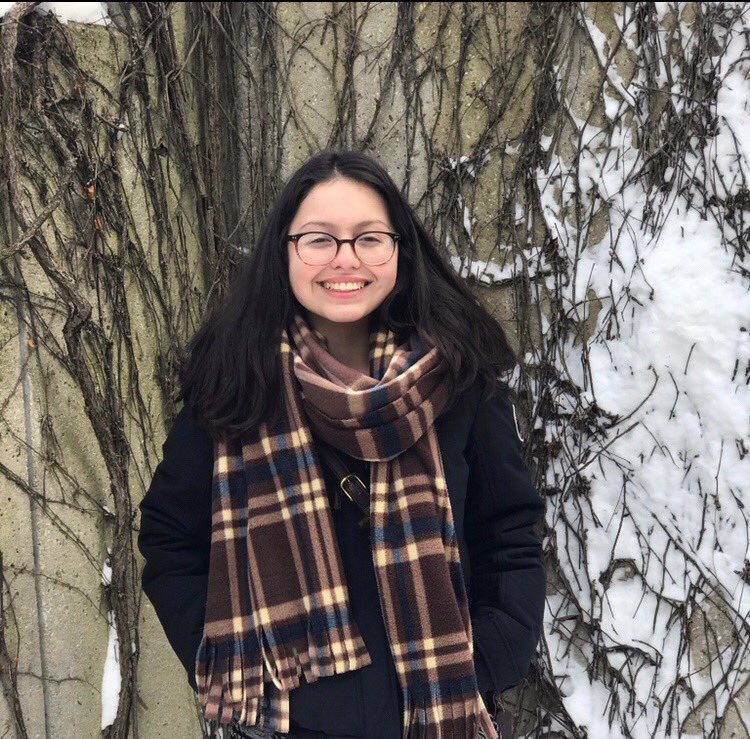 "I always wanted to go to college. Except I was worried about the prices because college is pretty expensive."
Darlene Diaz need worry no more. This 17-year-old IB student from Chicago received offers totaling more than US$1 million in college scholarships.
She applied to 19 American colleges in all, and was accepted by no less than 10. The one she finally opted for is Davidson College, in Davidson, North Carolina, where she will study biochemistry in preparation for medicine.
A straight-A student, Darlene is currently studying the IB Diploma Programme (DP) at John F Kennedy High School in Chicago, Illinois. The daughter of Mexican immigrants who didn't get the chance to finish high school themselves (her father is a forklift driver, her mother works for a janitorial company), she feared she would lack sufficient funds to study at college.
"My dad was worried I would have to skip college and end up at a low-wage job when they wanted more for me," Darlene told the Chicago Sun Times.
But she was determined not to give up on her dreams. Advised by counsellors on how to apply for college scholarships, she spent much of her junior year filling in application forms. "Honestly, it was a part-time job," she told NBC Chicago. "I had to be really organized, and I wrote down all the deadlines."
But the hard work was all worth it. Among the 10 colleges that accepted her, she was offered dozens of scholarships, totalling US$1,096,000.
"It's amazing that we have a student who has an over a million-dollar mind," said her high school principal, George Szkapiak when interviewed on Chicago TV programme The Jam. "It's an honour not only to our school community and the teachers who have taught this amazing student, but obviously a testament to her parents."
Darlene's high school IB coordinator praised all the hard work she completed while applying to the various universities. He said it was an example of how IB students dedicate themselves to preparing for their next stage of education.
"They really understand themselves as learners, and are able to take that to university and beyond," he told The Jam. "They understand themselves as members of a much larger community."
Darlene embarked on her DP studies at John F Kennedy High School with real vigour. During her senior year she joined the school drama club, and was a member of the National Honor Society. In March this year she worked on the committee that led the Gun Violence Forum, inviting local and state politicians to speak publicly on the reasons for and possible solutions to gun violence.
She is also involved in civic programmes outside of her school including the Illinois Tech Global Leaders Program, Chicago Scholars, and Future Leaders of Chicago.
"I have known Darlene since the first day she set foot at Kennedy," said her principal in the Chicago Sun Times. "She has developed into the kindest, most passionate, and tremendously talented student our school could possibly imagine producing. As a father of three daughters, I hope my girls grow up to become just like Darlene."
Darlene herself is proud of the example she is setting. "The path I am taking to college is going to give my siblings a good example," she told NBC Chicago. "And the rest of the family, seeing that their decision to come to the United States was not in vain. This really is happening. This is a dream come true."
Darlene has advice for other students from low-income backgrounds who wish to apply for university scholarships.
"As much as I tried, there's a lot of rejection during this process. I did face rejection. But I [wasn't] scared of that. Neither should anyone else be."
"Even though there are some schools that you might not expect to land on your [application] list, research more about them. They might end up falling in love with you, and you might just fall in love with them."